Meet our amazing teadchers
Teachers
Our Big-Hearted and Dedicated Teachers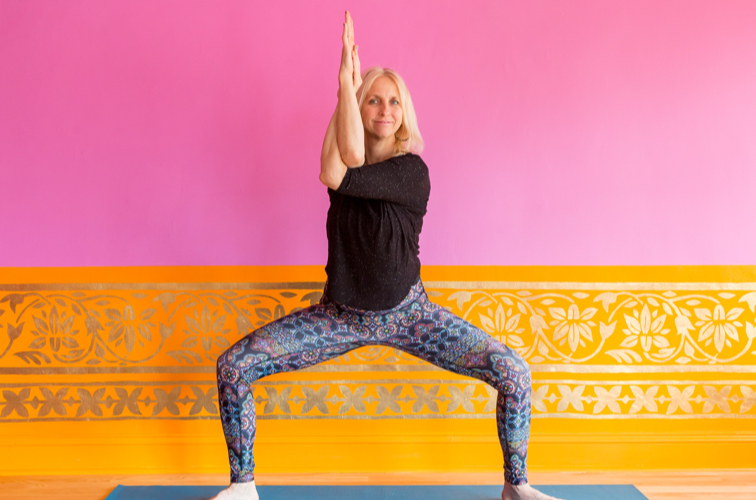 Betsy Davis
Betsy Davis is the founder/co-owner and principal teacher of Bhakti Barn Yoga in Millburn, New Jersey, which has been a vibrant haven for yogis for the past 12 years. Betsy is certified as an E-RYT 500 through Yoga Alliance and has been teaching yoga for 22 years and practicing yoga for 25 years. Betsy began her yoga studies under the tutelage of Dana Flynn and Jasmine Tarkeshi of Laughing Lotus NYC and was a senior teacher at Laughing Lotus NYC for 12 years.
Betsy's teachings offer an experience of yoga that includes mudra, mantra, pranayama, asana, and yoga philosophy that is infused with a mind-full awareness of alignment. She incorporates music and poetry for a transformative and uplifting experience. Her classes are filled with creative and playful movement, which acts as a bridge to deeper union with the self and the moment, on the path to liberation.
Betsy is also a painter and ran a decorative painting business and set painting/backdrop business out of New York City for 25 years! You can see her handy work at the Bhakti Barn studio through murals and decorative gold-leaf borders.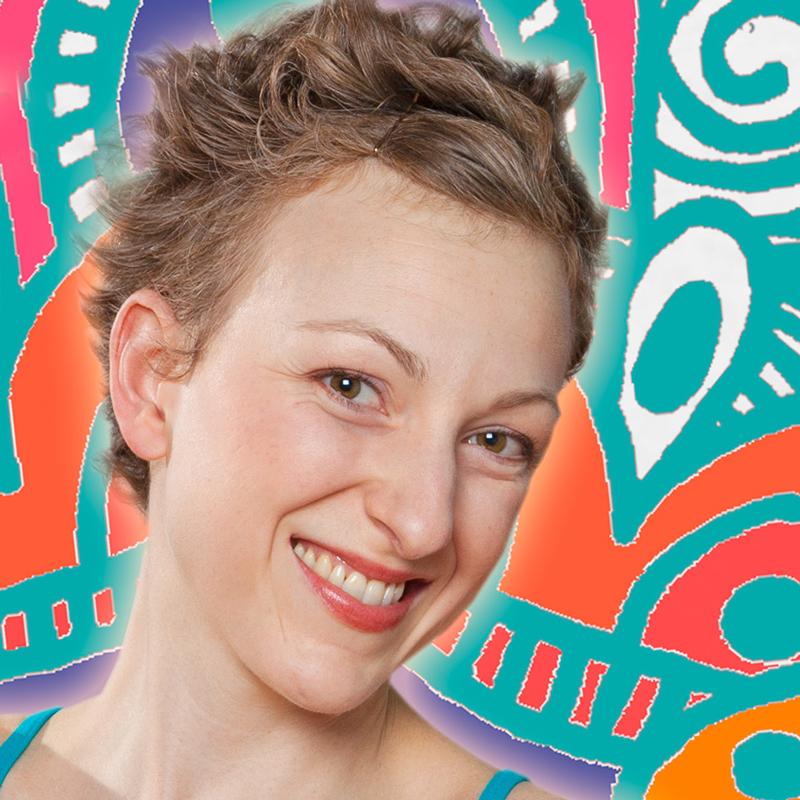 Vanessa Nassif
In her role as Bhakti Barn's Co-Director of Education, Vanessa helps to shape Bhakti's esteemed Teacher Training. She mentors aspiring yoga professionals and teaches in advanced certification programs. Vanessa has taught thousands of classes in group, private and corporate settings in NY, NJ and CA. She specializes in personalized practice and devotes most of her time to private clients and educating teachers. Her approach is rooted in embodied anatomy, adaptability, breath-centered movement, and functional alignment.
Yoga Alliance, Kundalini Research Institute and Relax & Renew™ certified, she's grateful to her teachers: Amy Matthews and Leslie Kaminoff of Breathing Project, Dana Flynn and Jasmine Tarkeshi of Laughing Lotus, Sat Jivan Kaur and Sat Jivan Singh of Kundalini Yoga East, and Judith Hanson Lasater. She holds a BFA in Theatre from NYU Tisch School of the Arts. Always the student, she continues her deep study of Anatomy and Kinesiology with Amy Matthews.
Vanessa's own yoga journey began in 2003 when, on the eve of her NYU theatrical directorial debut, she was diagnosed with Acute Myeloid Leukemia. Yoga empowered her to play a role in her own healing process. Since returning to health, she's dedicated herself to educating others and supporting her students' empowerment through the practice of yoga and meditation.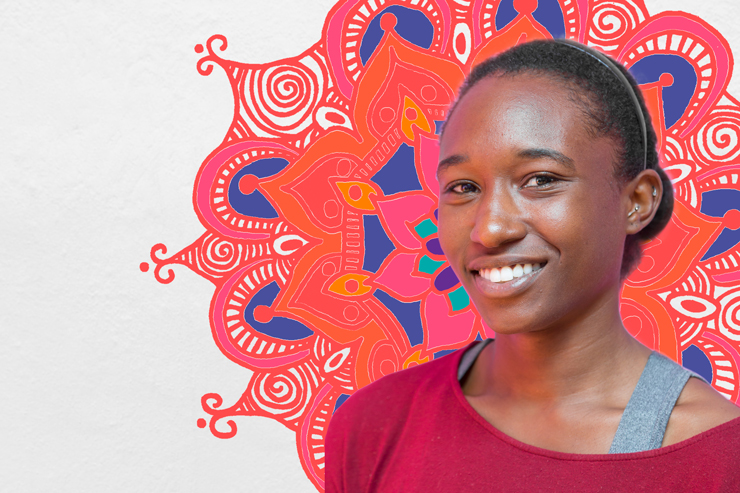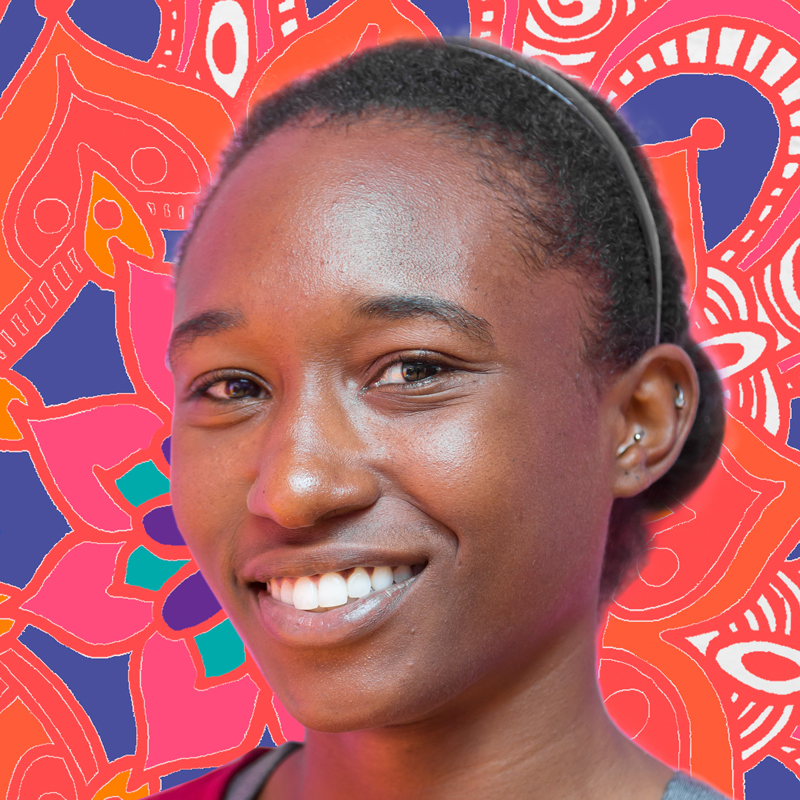 Varrita Siryon
Varrita started her journey of yoga 10 years ago. After finishing a competitive gymnastics career she was left with chronic back and joint pain. Looking for a form a movement that was strong and fluid yet more subtle then gymnastics, she began yoga. Through yoga Varrita learned how to manage her pain and anxiety. This was life changing and opened many doors. Varrita loves teaching movement, she was a competitive gymnastics coach for many years and decided it was time to teach yoga in 2012. Varrita became 200hr certified at Frog Lotus Yoga in Massachusetts. She also received a license in massage therapy, and now specializes in therapeutic Thai yoga massage.
Always a student, Varrita travels to Thailand every year to study Thai massage, she is currently working toward becoming an Ayurvedic Holistic Health Coach, and a 500hr certified yoga teacher. In her classes her goal is to share mindfulness through movement and breath. Love and Light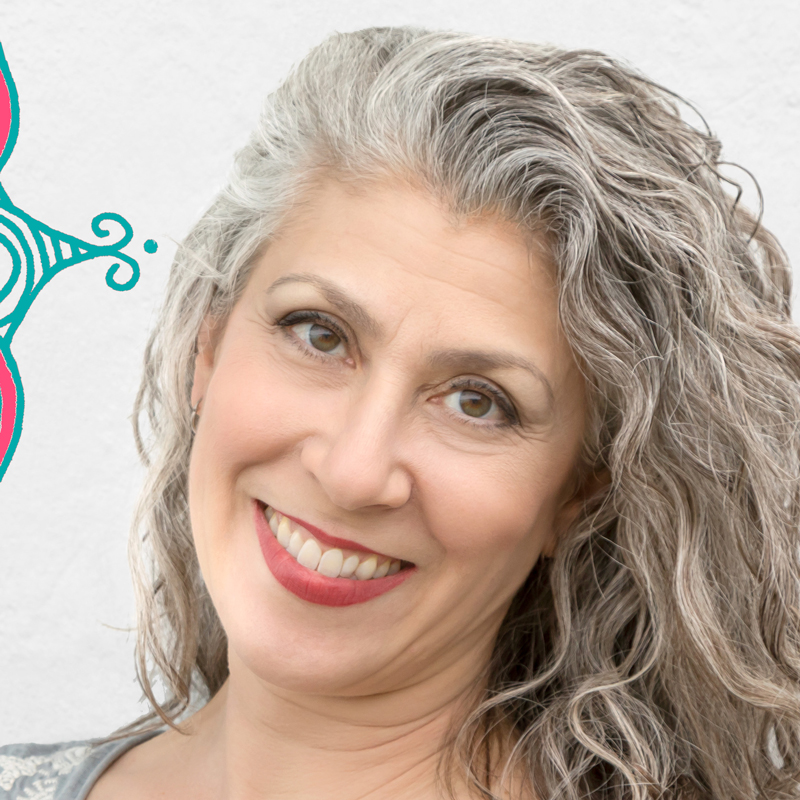 Tamara Tsoutsouris
Tamara Tsoutsouris (EYT-200), completed her 200-hour teacher training at Bhakti Barn Yoga with Betsy Davis and Lauren Magarelli. She continued her training with Dynamic Gentle Yoga guru Rudy Pierce, and has taken advanced anatomy training with Chris Loebsack, and Coaching for your Breathing Body with Leslie Kaminoff. She is working toward her 500 hour certification with the Bhakti Barn School of Yoga. In addition to teaching Basic yoga and Vinyasa yoga, she also teaches Chair yoga for seniors, Gentle yoga, and preschool yoga. She is a professional classical singer, and brings a deep awareness of the importance of the breath to her teaching and her practice.
"I came to yoga, like so many, for the physical benefits- strength, flexibility, general well-being. What I found was so much more- a way of seeing myself and the world more clearly, a way to calm and still my mind. Yoga has helped me link mind, body, and spirit, using the breath. It provides a system for clearing space- both in the body and in the mind. I am forever grateful to Betsy Davis (Betsy-ma!) for her generosity and for creating a loving home in Bhakti Barn."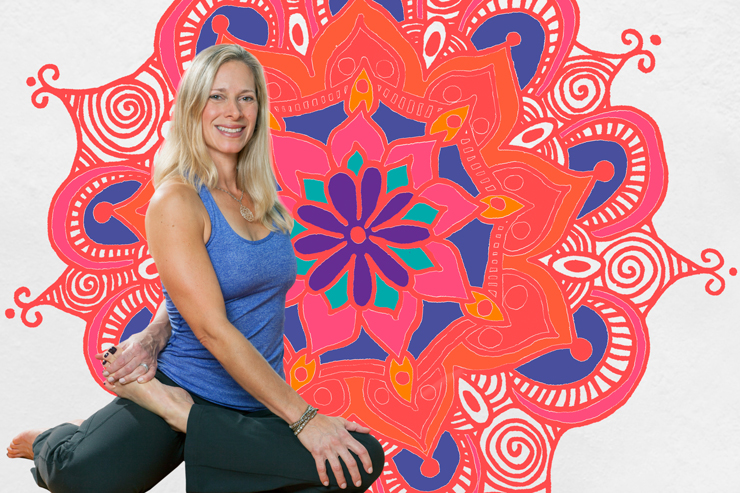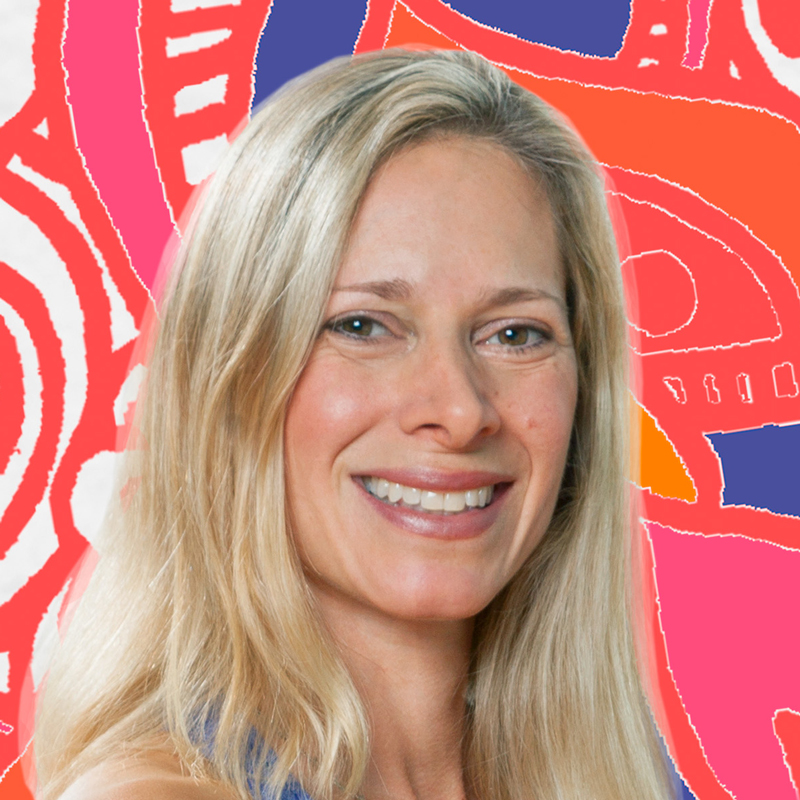 Stefanie Haberman
Stefanie Haberman (E-RYT 200, Accessible Yoga Ambassador) completed her 200-hour teacher training at Bhakti Barn Yoga with Betsy Davis and Lauren Magarelli. She then discovered the healing practice of restorative yoga and continued her education studying with Jillian Pransky, as well as earning a certificate in therapeutic yoga with Cheri Clampett and Arturo Peal. In an effort to make her classes more accessible to a growing number of students with diverse abilities, Stefanie continued her training in Dynamic Gentle Yoga with Rudy Peirce and became an Accessible Yoga Ambassador studying with Accessible Yoga founder, Jivana Heyman. In Stefanie's classes, she strives to create a warm and welcoming environment in which people feel comfortable and empowered whether they are brand new to yoga or have been practicing for years. She is grateful for the support of her inspiring teachers as well as her enlightening students from whom she is always learning.
www.stefhaberman.com
instagram: @stefhaberman
FB: Stefanie Rosenberg Haberman
Sherri Williamson
Sherri took her first yoga class 12 years ago and has been on a journey of self-discovery ever since. As a trained classical musician, she feels especially tuned into the ebb and flow of breath and places special emphasis on its connection to alignment during class. Sherri is a Himalayan Singing Bowl practitioner and avid gardener and calls upon both to inform her classes. She is passionate about connecting yoga and sound to produce a moving meditation, so her classes combine asana, mantra, nature imagery, breath work and sound vibration to find balance, focus and stillness. Sherri received her 200 hr RYT certification in March 2019 at Bhakti Barn under the guidance of Betsy Davis and Lauren Magarelli and also completed advanced singing bowl training at the Atma Buti Vibrational Sound School in November 2018.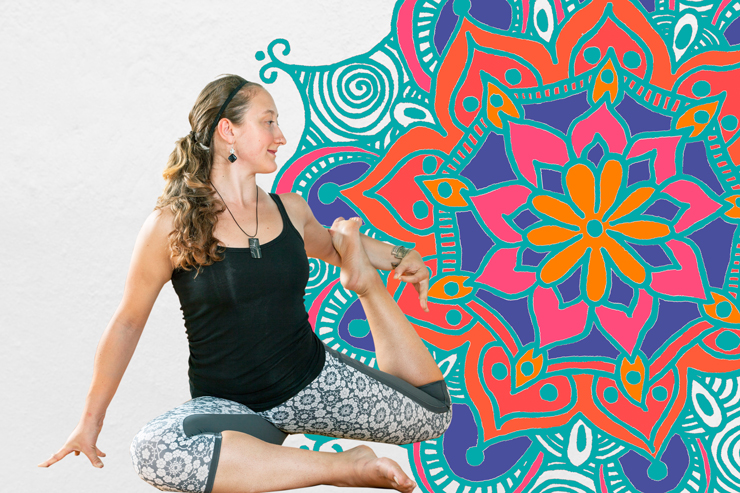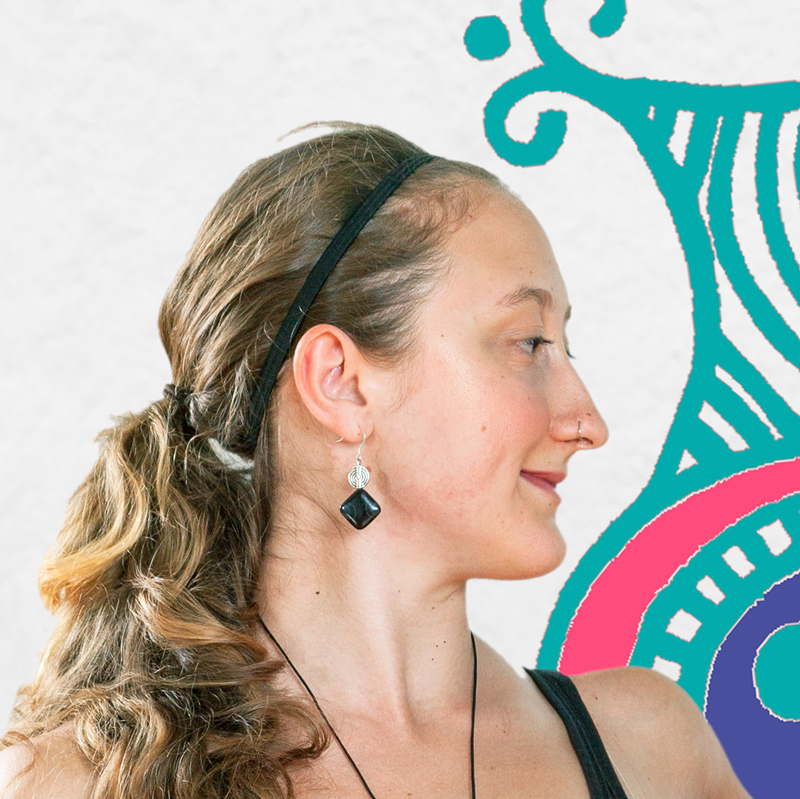 Magda Usarek
Magda was introduced to yoga at a young age by her family and has been going classes and kirtans ever since. She dove deeper into her practice in 2010 to find anxiety relief from the stresses and pressures of daily life. Once she found the benefits of bringing breath and movement into the body she could never look back. Her classes include mindful alignment with a playful sequence of poses. She strives to make each class unique and help every body experience yoga to their fullest potential: the mind, body, and spirit connection.
Magda is 500 RYT trained in vinyasa yoga through Bhakti Barn 200 RYT in 2013 and 300 RYT from Hudson Yoga Project in July 2018. In addition to the 200 RYT, Magda has special training with Yin Yoga, Hands on Assists, Back Care and Therapeutics in the classroom.
www.magdauw.com
IG: @yogini_mags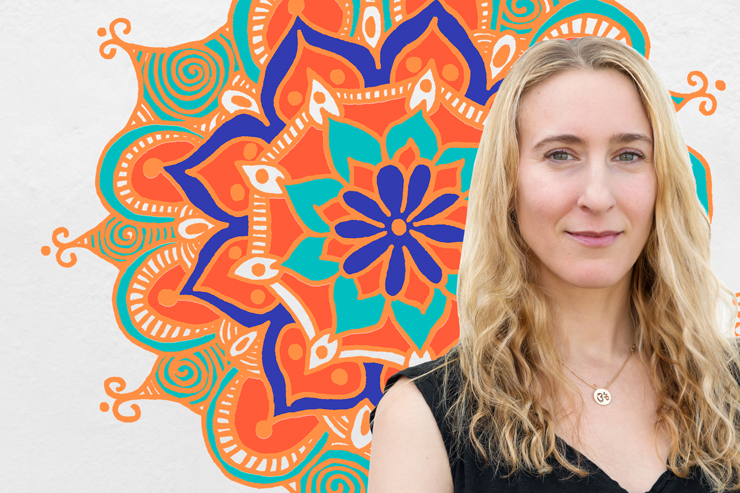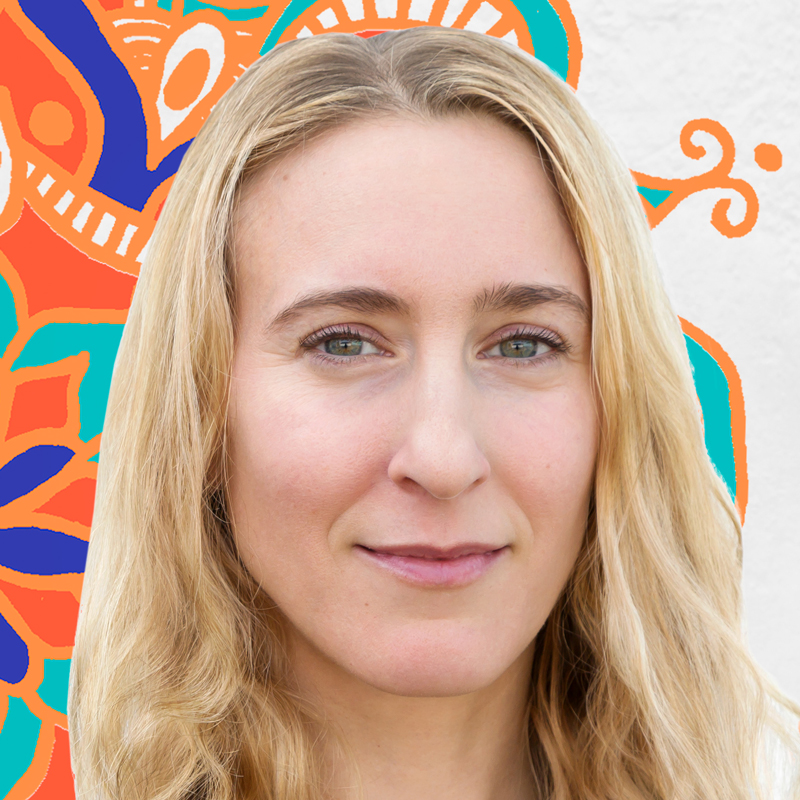 Jen Guarnieri
Jen teaches creative and dynamic group classes that emphasize mindful alignment-based sequencing. She has been teaching yoga in New York City for over 13 years, after having done her training back in 2005 at Laughing Lotus Yoga Center. Since then she has continued to develop her yoga practice and her teaching, having studied with Kula Yoga founder Schuyler Grant for the past 13 years and having completed advanced trainings with world-renown teachers Ana Forrest, founder of Forrest Yoga, and Annie Carpenter, founder of SmartFLOW yoga. Jen has also completed the Physiyoga Global training, a training that applies anatomy, biomechanics, physiology, and kinesiology to yoga asana, thus merging physical therapy principles with yoga for a more integrative practice. She is also certified in Prenatal Yoga, and has worked with many women over the years, both in group and private settings, as they experience the amazing journey of pregnancy.
For more info, please visit www.jengyoga.com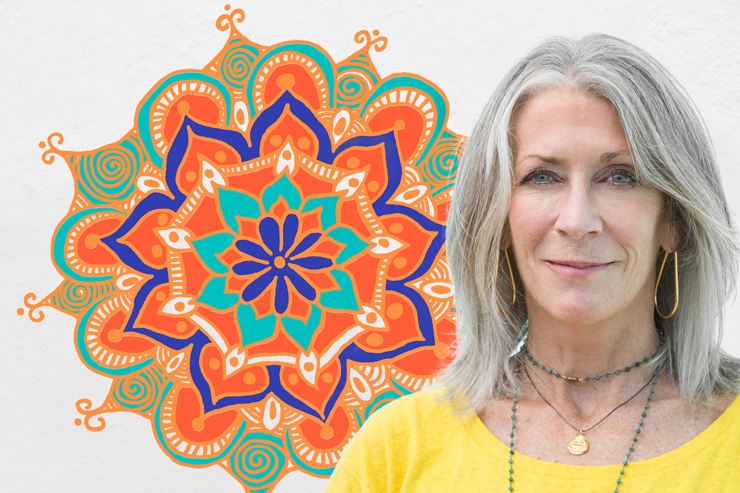 Deb Kephart
Debbie Kephart (E-RYT 200) completed her 200-hour teacher training in 2003 with Wendy Gross at The Yoga & Healing Center. A former athlete, she first fell in love with the physical benefits of yoga and enjoyed the benefits it lent to her enjoying her sports (golf and paddle tennis) and coaching (high school and youth lacrosse). She then discovered the healing practice of restorative yoga and continued her education studying with Judith Lasater in 2011 and then furthered her studies with Jillian Pransky in 2014 (Minimal Prop) and 2017 (Restorative Therapeutics). She hopes to do Jillian's Therapeutic Training this December (2019). Debbie also obtained her 30hr Yin Certification with Sarah Bodner this past fall (2018), after enjoying several yin workshops offered at Bhakti Barn. She teaches Mindful Flow classes as well as Restorative and Yin. Debbie encourages her students to use props to work with THEIR bodies for their best alignment, in their now. She loves the team and community at Bhakti Barn- and all the love & glitter there too. Shanti shanti shanti.
Vanessa Burkly
Vanessa Burkly holds her BFA in Fashion Design, with a specialization in Sportswear Apparel, from the Fashion Institute of Technology. Practicing yoga for five years led her to receive her 200-hour Registered Yoga Teaching Certificate in Hatha Yoga at the Bhakti Barn School of Yoga in Millburn, New Jersey in March of 2018. She strives to encourage her fellow students to be kind, present, patient and to also challenge themselves. What resonates most for her is that yoga can be integrated into everyday life. She currently works at School of Rock Hoboken as a Studio Coordinator, and she is also a Freelance Artist.
Jordan Best
Jordan first come to yoga as a means of supporting her long distance running and quickly fell in love with the practice that changed both her body and mind. Through life, career, and relationship changes, yoga offered a source of strength, space, clarity, and much needed peace. With a deep desire to share all that yoga had given her, Jordan completed her 200-hour YTT with teachers Betsy Davis, Vanessa Nassif, and Lauren Magarelli at Bhakti Barn Yoga in 2019. Much like Jordan, students should expect her classes to be upbeat and dynamic - incorporating creative sequencing and drills to leave them feeling balanced, alert, and strong. When not teaching Jordan runs a boutique graphic design business specializing in data visualization for healthcare and academia. A Brooklyn-expat, Jordan now lives in Caldwell with her husband and two children. Jordan bows in gratitude to each of her teachers, but especially Theo, who teaches her that life is full of wonder and invention; and Poppy, whose love of movement is a continuous fountain of inspiration.
Vianora Vinca
Vianora fell in love with yoga 15 years ago in a tiny studio of the industrial area of Queens. She is immensely grateful to her first teacher, Danielle Lee, whose teachings healed, uplifted, and put her on the path of yoga. She remembers Danielle connecting effortlessly with people in the room through her positive spirit, carefully chosen poetry and inspiring dharma talks. It is an approach Vianora aims to carry on in her classes today.
Vianora completed her 200 hour Vinyasa Teacher Training with Laughing Lotus in NYC and her 50 hour Ayurveda training with Bhakti Barn in NJ. She feels deep gratitude for having been guided and inspired by teachers Dana Trixie Flynn, Joanne Silver and Niika Quistgard. She is also a two-time NY Emmy nominated producer who's passionately worked on numerous stories about the environment, health, spirituality and personal life journeys. Strongly focusing on breath and inward awareness, Vianora's yoga classes flow light-heartedly through an asana practice that always encourages listening to your body. Classically trained in playing the piano and with a general passion for music and the therapy of sound, Vianora carefully curates each class' playlist to be in synch with the day's flow and our shared spirit of wellbeing.
Website: yogasips.com
Nicole De Sando
I work the front desk in the Millburn location, Monday through Friday in the mornings, but I like to think of myself as more of a caretaker here. Bhakti Barn is such a beautiful place, not only visually with all of the hand painting, goldleaf, and loving details, but in the sense of the energy and community this sacred and special place has. I have been practicing here for 6 years and what a powerful journey it has been, I am forever grateful to Betsy and all of the wonderful instructors here for this life-changing practice.
Other than yoga my interests include acrylic painting (painting wildlife, buddhist inspired art, and freehand mandalas. I am currently working on expanding my art by taking on larger pieces, murals, and experimenting with different mediums,) and spending time outside connecting with nature. I am a huge lover of all animals and am devoted to a vegan lifestyle, I'm a big believer in doing what makes you smile and following your heart. I hope you love it here as much as I do! See you soon~
Kayla Dove
Kayla received her 200 hour Yoga Teacher Training at Bhakti Barn School of Yoga under the guidance of Betsy Davis and Lauren Magarelli, and her mentor Lisa Ferraro. Dedicated to always learning she continued her teacher training, receiving a certificate in Restorative Yoga with Jamie Lyn Scholnick and Jillian Pransky, studying Gentle and Accessible Yoga with Stefanie Haberman, and is working towards her 300 hour Yoga Teacher Training here at Bhakti Barn. She has completed advanced studies in Sequencing, Embodied Anatomy, The Art of Assists and Adaptive Yoga.
In her classes, Kayla strives to create an environment that is fun, inclusive, safe, and welcoming so that each person can continue on their yoga journey, get to know themselves on and off the mat, and experience the bliss and benefits of yoga. In a past life, Kayla earned a masters degree in Dance Education from Teachers College Columbia and taught dance for many years on the college level.
She is honored to be sharing this amazing healing practice and is forever grateful to the loving support of her teachers and mentors. When she is not teaching, you will also see Kayla around the studio in her role as Office Manager.
Jenny Hoffman
Jenny teaches an alignment based flow class that keeps the student connected with their breath to help facilitate strengthening and lengthening of various muscle groups and to most importantly, calm the mind. Her classes offer modifications for students who are working with injuries. Jenny believes yoga is therapeutic practice that is accessible to everyone regardless of age, strength or flexibility. She received her 200 hour teacher training at Bhakti Barn Yoga in 2014. She received a 50 hour advanced training with Rodney and Colleen Yee at Yoga Shanti in 2017. Jenny participates in annual workshops with Jason Crandall who she considers one of her main teachers to date and most recently completed a 30 hour teacher training on injury prevention in yoga practice in August of 2018. She just began the 300 hour Advanced Teacher Training with her beloved teachers at Bhakti Barn.
"Let your practice be a moving meditation on the mat that creates joy and balance both physically and mentally off the mat"
You can learn more about Jenny at www.jennyhoffmanyoga.com
Stacy Anuttara Newfeld
My classes are an offering of the heart. A place where weaving breath into alignment conscious sequences allow room for you to find your authentic heart so the mind can land into a state of balance & grace. I enhance the practice with the aroma of dōTERRA essential oils & lead Essential Sonic Surrenders incorporating crystal singing bowls, gong & essential oils.
Nearly 30 years ago, I began this yoga journey a student of Siddha Yoga Meditation & Gurumayi Chidvilasananda. In 1991 I completed my first of many yoga trainings in the Iyengar tradition & led classes in both Manhattan & South Fallsburg ashrams. Thus began my full time teaching career. In 2004 I received certifications from Next Generation Yoga & graduated in Asana & Pranayama from The Integral Yoga Institute. I'm incredibly grateful for my root teachers whom continue to influence my practice and teaching, fire keeper & yogini activist Shiva Rea & the elegant & artful Elena Brower. In March of 2014 I completed Elena's Art of Attention Training. Certified in Usui Reiki II. 100 hrs Ayurveda studies with Shambhavi Chopra & Dr. David Frawley. Also I'm a Platinum traveling educator with dōTERRA.
http://www.theartofpartnering.com
mydoterra.com/stacynewfeld
Anne Sussman
Anne is the founder of Mindfulness Meeting Place and the author of "The Bliss Buddy Project-How Sharing Gratitude Increases Joy". Anne received her certification as a McLean Meditation Institute Meditation & Mindfulness instructor as well as a second certification as an MMI Mindfulness@Work trainer.
Anne began meditating in 2009 at a weekly class where she was hoping to find relief from pervasive anxiety. Not only did meditation help her to overcome systemic anxiety in a way therapy could not, meditation also brought her great joy and purpose.
Anne has a Bachelor's degree in psychology. She has taught conflict resolution skills to teachers, parents, and students, as well as parenting classes to young moms at an early childhood center. Her training in mindfulness meditation techniques is a perfect compliment to her strength as a born educator.
Anne's goal is to help her students live better, happier, calmer, more benevolent lives. She offers one-on-one coaching in person or virtually, small groups, drop-in classes at local meditation studios. She specializes in bringing meditation and mindfulness as a MMI Mindfulness@Work trainer into organizations. Anne has lead corporate training for Wells Fargo Private Bank division of NJ, Women of Leadership in Nestle Corporation USA, Bio-Matrix and others. She is the resident instructor for Campowerment, a company that offers corporate overnight retreats and 1-day offsite as well as Women's retreats.
Anne is also passionate about helping to heal the world of food insecurity. To that end, a portion of all she earns is donated to the Interfaith Food Pantry of the Oranges.
https://www.mindfulnessmeetingplace.com/
https://www.facebook.com/mindfulnessmeetingplace/
Jessica Jenns
Jessica Jenns a full-time international meditation teacher, sound therapist and kinesiologist, leading group and individual sessions for over twelve years. With a sense of humor, she teaches basic awareness meditation in an inspiring, practical and personally relevant way. This work is deeply rooted in her long-standing personal practice with her spiritual Teacher, Purna Steinitz. Always woven into her classes are the sacred sounds of hand-made metal singing bowls, over 200 years old. Jessica's experience runs a wide range from yoga studios, boardrooms, living rooms and prisons, working with a diverse group of people. To enhance her personal meditation practice, Jessica has been practicing Iyengar yoga for 7 years,
http://www.downtoearthmeditation.com/
Yuka Sakyo
Yuka is a firm believer in the healing power of yoga in the middle of a high-stress modern world. Her first encounter with yoga was while working in New York City back in 2007. Initially, she found that yoga was a perfect personal solution to relieve work-generated stress. However, a hectic move to the suburbs, a tailbone injury after a fall, and a lengthy healing process left Yuka with an ever deeper need to pursue health and wellness methods. Yoga was a crucial therapeutic tool in her recovery. Yuka strongly believes that practicing yoga helped her to become more present-minded, surrendering to the flow of life during this challenging time and into the current year.
She decided to formally pursue teaching yoga in 2018, aiming to pass on this ancient and beautiful relaxation technique to other people. She completed RYT-200 (200-hour Yoga Teacher Training Certification) under the guidance of Betsy Davis and Lauren Magrelli at Bhakti Barn yoga. Additionally, Yuka has completed a Kids Yoga Certification through Kidding Around Yoga, has taught at elementary schools, and has hosted various children's yoga events.
Through teaching her Bhakti Flow to Yin class, a mix of Vinyasa flow yoga and Yin yoga, she finds the beauty of practicing both qualities of Yin and Yang help her and her students to balance and empower their physical strength by flow practice, as well as calming and relaxing their muscle and mind by Yin practice. She first completed a Yin Yoga Teacher Certification with the reputable Steph Ball-Mitchell and additionally completed Yin Yoga Asana & Biomechanics Teacher Training by Sati Yoga of Jennifer O'Sullivan. She continued strengthening her practice with the guidance of Jacquie Ruderman, Sara Powers, Bernie Clark, and other acclaimed Yin yoga teachers from around the globe. She also recently completed Mindfulness Meditation Teacher Training by Leza Lowitz in 2021, and is currently working toward her 300hr certified teacher. Along her way, Yuka has been influenced by other renowned teachers, including Sage Roundtree, Alexandra DeSiato, Yasushi Tanaka, Carrie Grossman, Swami Asokananda, Rashmi Galliano and many more.
Yuka was raised practicing Buddhism, and her teaching style naturally focuses on the body-mind connection. Her classes aim to be mindful and compassionate, concentrating on the benefits of calming the mind through breath and movement. Her main class incorporates elements of meditation, Chinese Meridian theory, dharma, and inspirational quotes to empower the body and uplift the spirit. Yuka affirms that yoga is not only an exercise method for physical health, but a grounded and holistic way of engaging the mind to remain present in regards to any possible situation.
Mary Steuart Dyer
A devoted yogi practitioner for over 15 years, Mary Steuart has extensive  experience in many different types of yoga including vinyasa, yin, kundalini, and gentle yoga. Coming to the practice through vinyasa flow, Mary Steuart loved the mind - body connection she received from asanas and began to incorporate yoga into her daily life. As her personal practice progressed, she became drawn to the spiritual aspects of yoga and meditation which led her to discover Kundalini Yoga and her beloved teacher Trish O'Gorman at Bhakti Barn Yoga Studio in 2019. The effects of this profound practice left her with an immediate inner knowing that she now had the capacity to create a true home within herself.
Mary Steuart earned two yoga teacher training certifications in 2020: a 200 Hour Yoga Teacher Training certification in Vinyasa Yoga and a 30 Hour Yin Intensive Training under the guidance of her dear teachers and mentors, Christina Helms and Sarah Bodner of Three Birds Yoga Studio in Florham Park, NJ; and is pursuing a third, a 220 Hour Level One Kundalini Yoga and Meditation Teacher Training certification (completion in June 2022) under the expert guidance of Angad Kaur Khalsa and Simran Kaur Khalsa of Kundalini Yoga East in New York City.  
Tailoring each class to the needs of her students, Mary Steuart provides numerous modifications throughout each class. She encourages students to link their breath to movement to become more grounded in the present moment, while also receiving the physical, mental, emotional and spiritual benefits of strengthening and stretching their body and mind. 
Mary Steuart is extremely grateful to her teachers and mentors and overjoyed to be able to share these transformative forms of yoga with others.