Meet our amazing teadchers
Teachers
Our Big-Hearted and Dedicated Teachers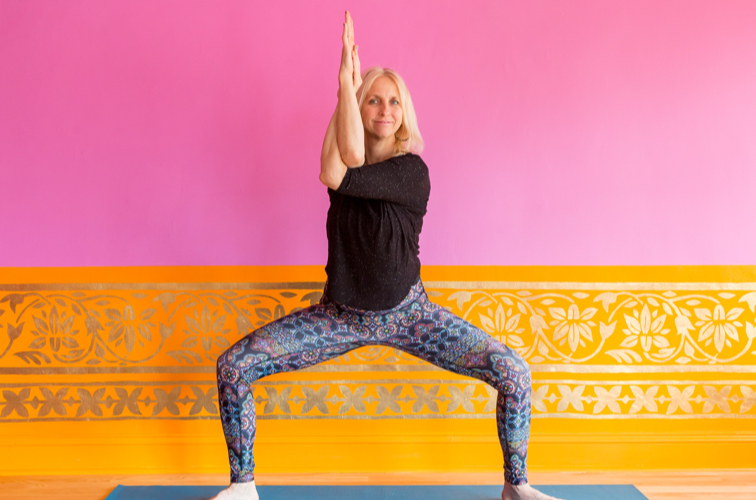 Betsy Davis
Betsy Davis is the founder/co-owner and principal teacher of Bhakti Barn Yoga in Millburn, and Glen Ridge New Jersey, which are vibrant havens for yogis for the past 9 years. Betsy has been teaching yoga for 19 years and practicing yoga for over 20 years. Betsy began her yoga studies with Dana Flynn and Jasmine Tarkeshi of Laughing Lotus NYC and was a senior teacher at Laughing Lotus NYC for 12 years.
Betsy's teachings offer an experience of yoga that includes mudra, mantra, pranayama, asana, and yoga philosophy that is infused with a mind-full awareness of alignment. She incorporates music and poetry for a transformative and uplifting experience. Her classes are filled with creative and playful movement, which acts as a bridge to deeper union with the self and the moment, on the path to liberation.
Betsy is also a painter and ran a decorative painting business and set painting/backdrop business out of New York City for 25 years! You can see her handy work at the studio through murals and decorative gold-leaf borders.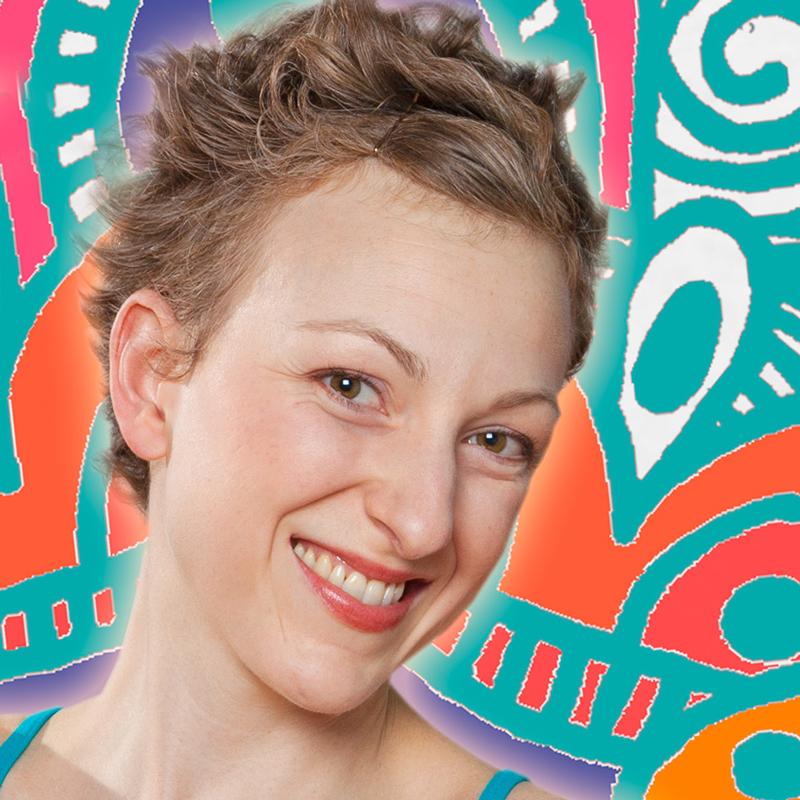 Vanessa Nassif
In her role as Bhakti Barn's Co-Director of Education, Vanessa helps to shape Bhakti's esteemed Teacher Training. She mentors aspiring yoga professionals and teaches in advanced certification programs. Vanessa has taught thousands of classes in group, private and corporate settings in NY, NJ and CA. She specializes in personalized practice and devotes most of her time to private clients and educating teachers. Her approach is rooted in embodied anatomy, adaptability, breath-centered movement, and functional alignment.
Yoga Alliance, Kundalini Research Institute and Relax & Renew™ certified, she's grateful to her teachers: Amy Matthews and Leslie Kaminoff of Breathing Project, Dana Flynn and Jasmine Tarkeshi of Laughing Lotus, Sat Jivan Kaur and Sat Jivan Singh of Kundalini Yoga East, and Judith Hanson Lasater. She holds a BFA in Theatre from NYU Tisch School of the Arts. Always the student, she continues her deep study of Anatomy and Kinesiology with Amy Matthews.
Vanessa's own yoga journey began in 2003 when, on the eve of her NYU theatrical directorial debut, she was diagnosed with Acute Myeloid Leukemia. Yoga empowered her to play a role in her own healing process. Since returning to health, she's dedicated herself to educating others and supporting her students' empowerment through the practice of yoga and meditation.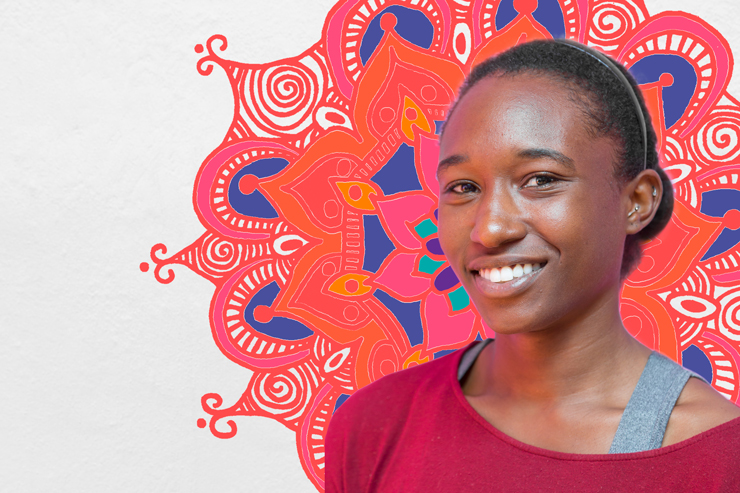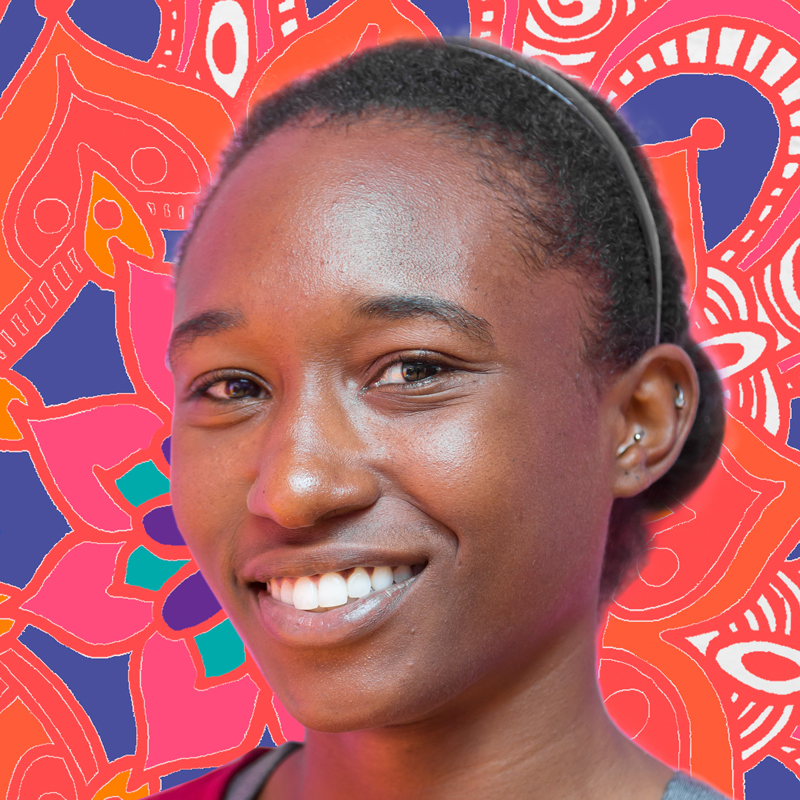 Varrita Siryon
Varrita started her journey of yoga 10 years ago. After finishing a competitive gymnastics career she was left with chronic back and joint pain. Looking for a form a movement that was strong and fluid yet more subtle then gymnastics, she began yoga. Through yoga Varrita learned how to manage her pain and anxiety. This was life changing and opened many doors. Varrita loves teaching movement, she was a competitive gymnastics coach for many years and decided it was time to teach yoga in 2012. Varrita became 200hr certified at Frog Lotus Yoga in Massachusetts. She also received a license in massage therapy, and now specializes in therapeutic Thai yoga massage.
Always a student, Varrita travels to Thailand every year to study Thai massage, she is currently working toward becoming an Ayurvedic Holistic Health Coach, and a 500hr certified yoga teacher. In her classes her goal is to share mindfulness through movement and breath. Love and Light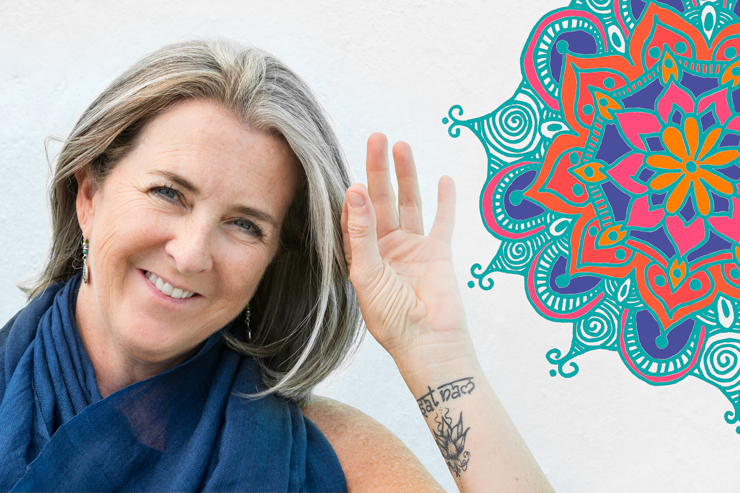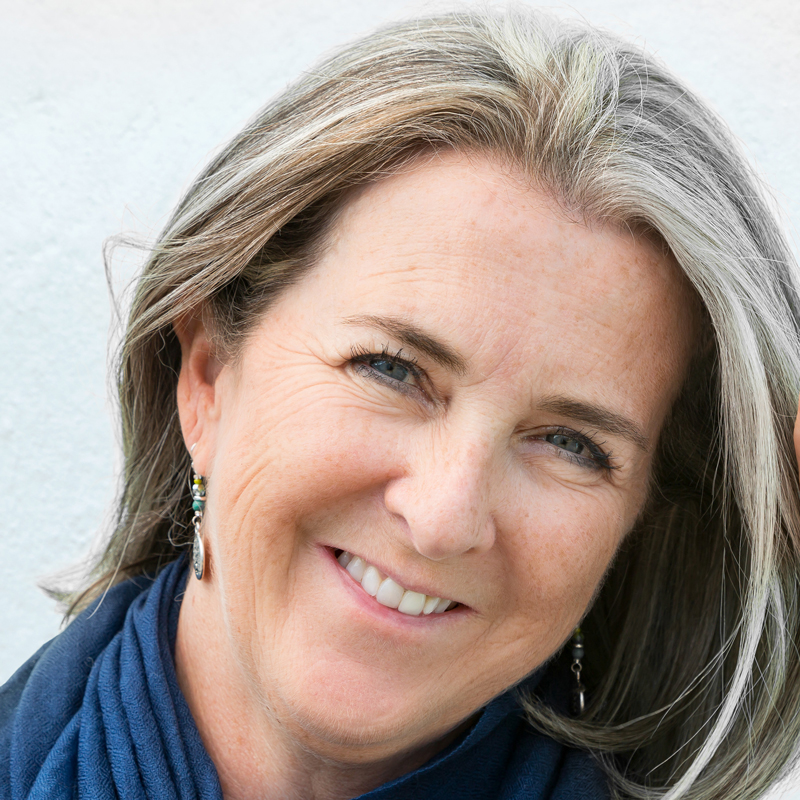 Trish O'Gorman
It is truer to say Kundalini Yoga found Trish, rather than the other way around. From her first experience in class, Trish knew Kundalini was for her. She loved the music, the meditations and the way it worked for everybody. It felt like coming home. Trish's spiritual name is Ravi Kirtan Kaur and through life's many ups and downs Kundalini has been a stabilizing force for healing, a practice for life.
In 2004 Trish got certified to teach at Kundalini Yoga East in NYC under the guidance of Sat Jivan Kaur and Sat Jivan Singh and has been teaching ever since. Trish completed level 2 Mind and Meditation Kundalini training in New Mexico in 2018 and will continue with level 2 Stress and Vitality in 2019. Her goal is to complete all five-level 2 trainings. Trish will be forever grateful to Yogi Bhajan for sharing such an uplifting practice and for the loving support of the Kundalini community.
When not teaching yoga Trish works as a school nurse in Millburn, enjoys time with her three children and can be found hiking and taking photographs. Trish loves to travel. Find her on Instagram as yogiTrish and Facebook.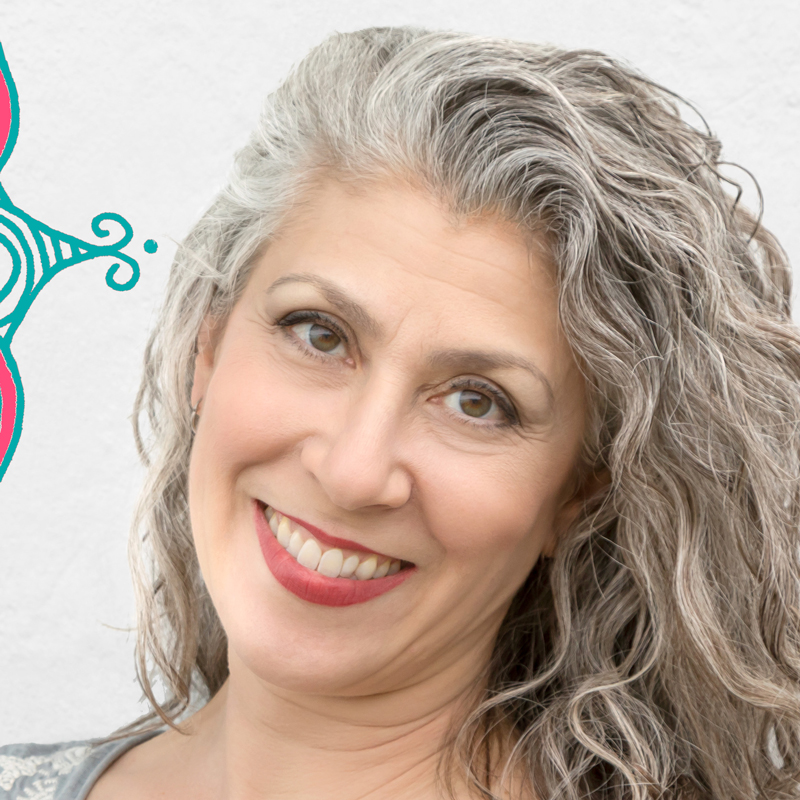 Tamara Tsoutsouris
Tamara Tsoutsouris (EYT-200), completed her 200-hour teacher training at Bhakti Barn Yoga with Betsy Davis and Lauren Magarelli. She continued her training with Dynamic Gentle Yoga guru Rudy Pierce, and has taken advanced anatomy training with Chris Loebsack, and Coaching for your Breathing Body with Leslie Kaminoff. She is working toward her 500 hour certification with the Bhakti Barn School of Yoga. In addition to teaching Basic yoga and Vinyasa yoga, she also teaches Chair yoga for seniors, Gentle yoga, and preschool yoga. She is a professional classical singer, and brings a deep awareness of the importance of the breath to her teaching and her practice.
"I came to yoga, like so many, for the physical benefits- strength, flexibility, general well-being. What I found was so much more- a way of seeing myself and the world more clearly, a way to calm and still my mind. Yoga has helped me link mind, body, and spirit, using the breath. It provides a system for clearing space- both in the body and in the mind. I am forever grateful to Betsy Davis (Betsy-ma!) for her generosity and for creating a loving home in Bhakti Barn."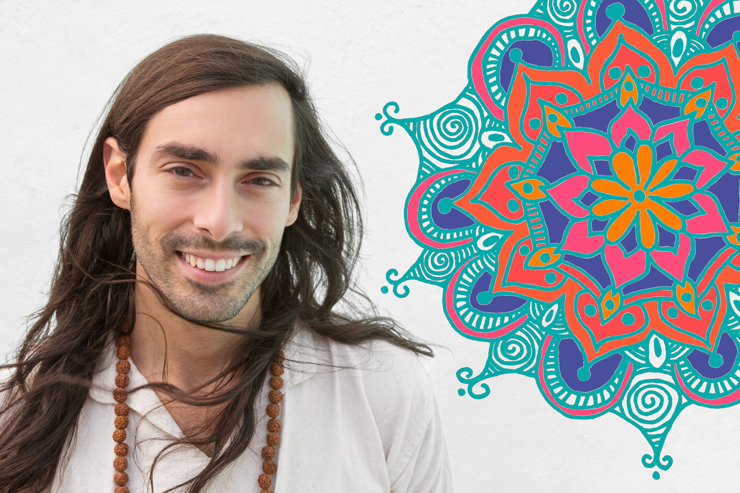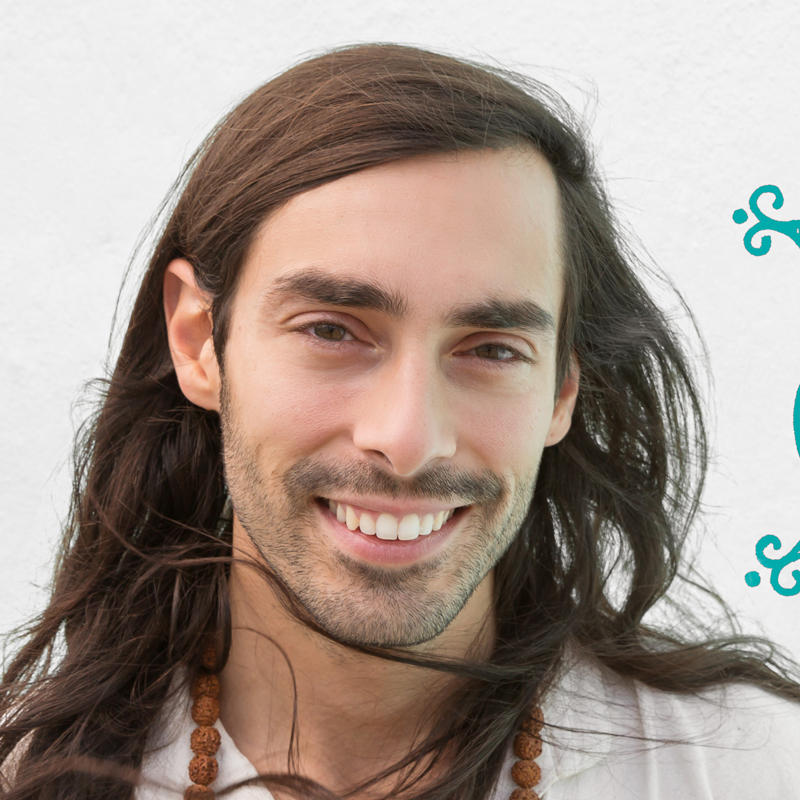 Steve Dessimone
One of Steve's earliest encounters with these sacred practices came at a very young age. As a child, his favorite movie was the Teenage Mutant Ninja Turtles. In it, there are scenes when the Turtles sit and meditate, and although the movie is full of action and adventure, these scenes captured a deeper part of his attention and curiosity. Seeds were planted, and only when he began practicing meditation almost 20 years later, did he realize that he'd been storing them in the depths of his mind since childhood, and now was the time to cultivate. After a few months of meditation practice, sitting comfortably was, well…not so comfortable. At this time, Steve's study of eastern philosophy was burgeoning and through this study he noticed that yoga was also mentioned quite frequently along with meditation. It was clear that this was the next step and before long he began taking classes at Naturally Yoga in Glen Rock, NJ.
Since then, he has studied in the traditions of Intergral Yoga, Iyengar, and Ashtanga yoga, infusing all three into his personal practice and always keeping meditation as the cornerstone. In 2016, he completed his 200 hour teacher training at Naturally Yoga and considers Veronica Yacco, Neil and Sheryl Edsall as the well springs from which he has been blessed with these teachings. Steve believes that in this life, the body and mind are the instruments with which we've been given to perform, and yogic practices are how we tune them.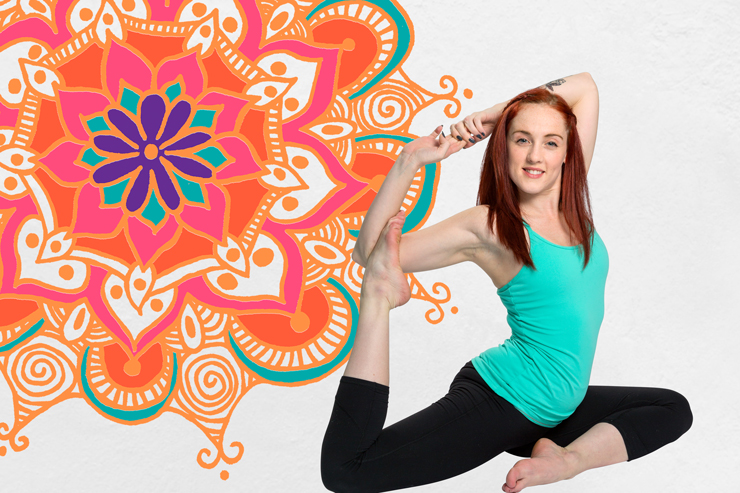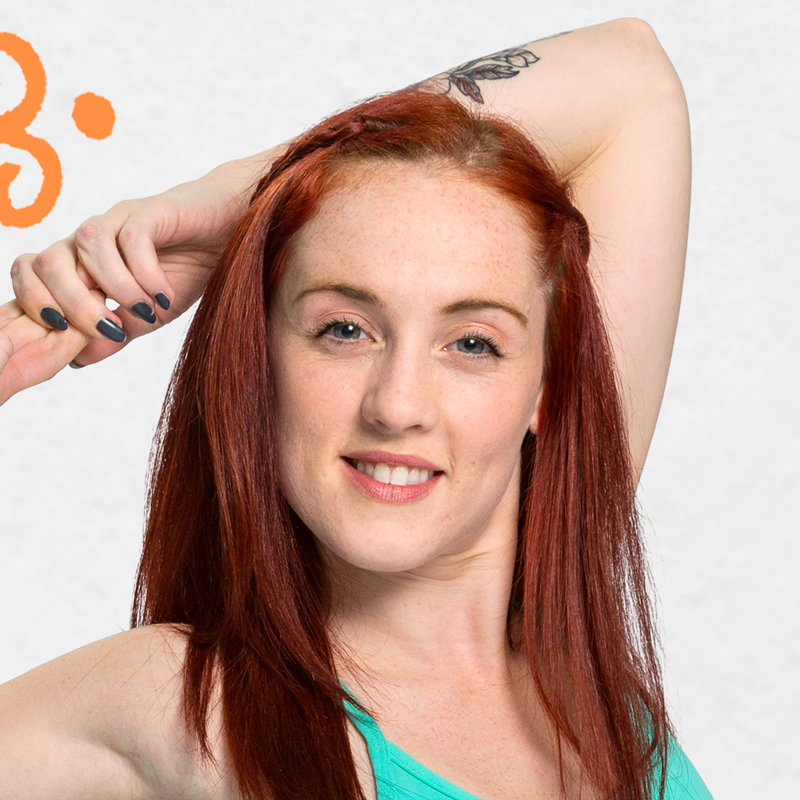 Stephanie Gregory
Stephanie has always been an extremely active, passionate and expressive person. She was first introduced to yoga at the tender age of 18 when a trusted teacher recommended it to help keep her active and mindful while healing her various dance injuries. After one class she was hooked!
Stephanie completed her 200 hour yoga teacher training in early 2014 at Bhakti Barn Yoga. Through her training she gained a stronger relationship with herself while also acquiring the skills and education to become an informed and deeply invested yoga teacher. She has also completed various additional trainings including Aerial Yoga certification from OM factory NYC and Kids yoga modules from Grounded Kids Yoga. She is constantly striving to hone not only her own personal practice, but also her skills as an educator/communicator while honoring Yogas historic roots. She thoroughly believes in the healing and strengthening powers the introspection of yoga can provide, and she is thrilled to be able to share her love of this practice with the community!
She is eternally grateful to her amazing teachers, students and friends for all the wisdom and love they have generously bestowed upon her.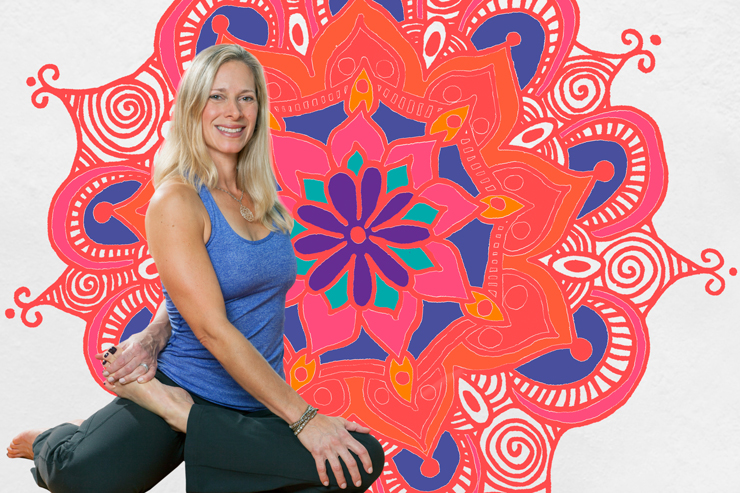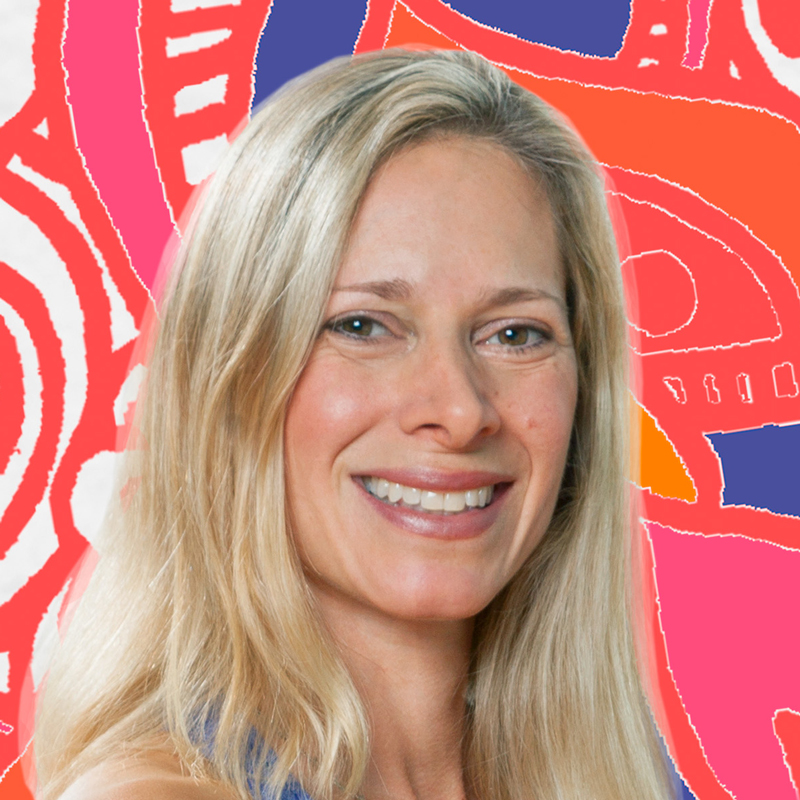 Stefanie Haberman
Stefanie Haberman (E-RYT 200, Accessible Yoga Ambassador) completed her 200-hour teacher training at Bhakti Barn Yoga with Betsy Davis and Lauren Magarelli. She then discovered the healing practice of restorative yoga and continued her education studying with Jillian Pransky, as well as earning a certificate in therapeutic yoga with Cheri Clampett and Arturo Peal. In an effort to make her classes more accessible to a growing number of students with diverse abilities, Stefanie continued her training in Dynamic Gentle Yoga with Rudy Peirce and became an Accessible Yoga Ambassador studying with Accessible Yoga founder, Jivana Heyman. In Stefanie's classes, she strives to create a warm and welcoming environment in which people feel comfortable and empowered whether they are brand new to yoga or have been practicing for years. She is grateful for the support of her inspiring teachers as well as her enlightening students from whom she is always learning.
www.stefhaberman.com
instagram: @stefhaberman
FB: Stefanie Rosenberg Haberman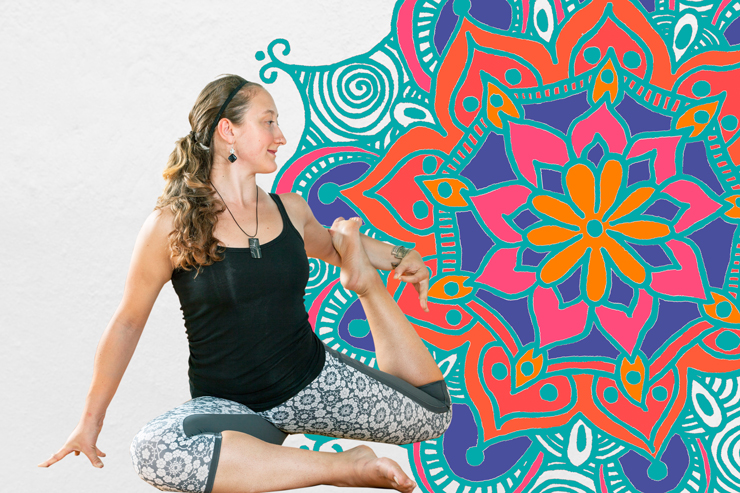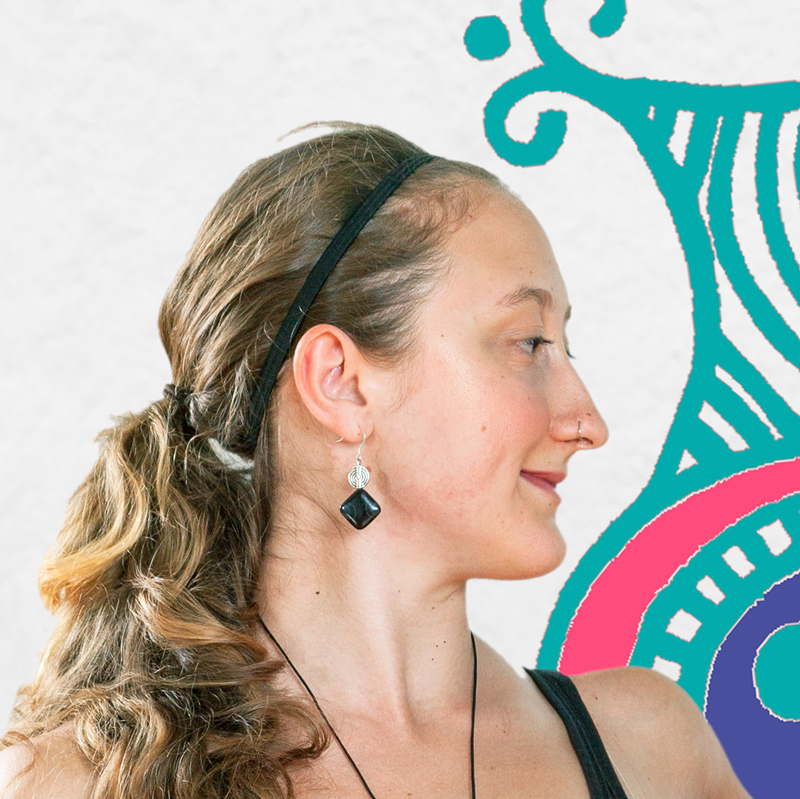 Magda Usarek
Magda was introduced to yoga at a young age by her family and has been going classes and kirtans ever since. She dove deeper into her practice in 2010 to find anxiety relief from the stresses and pressures of daily life. Once she found the benefits of bringing breath and movement into the body she could never look back. Her classes include mindful alignment with a playful sequence of poses. She strives to make each class unique and help every body experience yoga to their fullest potential: the mind, body, and spirit connection.
Magda is 500 RYT trained in vinyasa yoga through Bhakti Barn 200 RYT in 2013 and 300 RYT from Hudson Yoga Project in July 2018. In addition to the 200 RYT, Magda has special training with Yin Yoga, Hands on Assists, Back Care and Therapeutics in the classroom.
www.magdauw.com
IG: @yogini_mags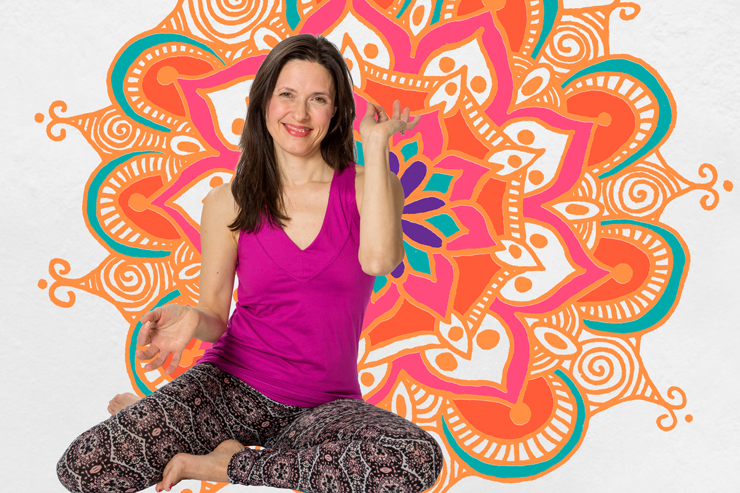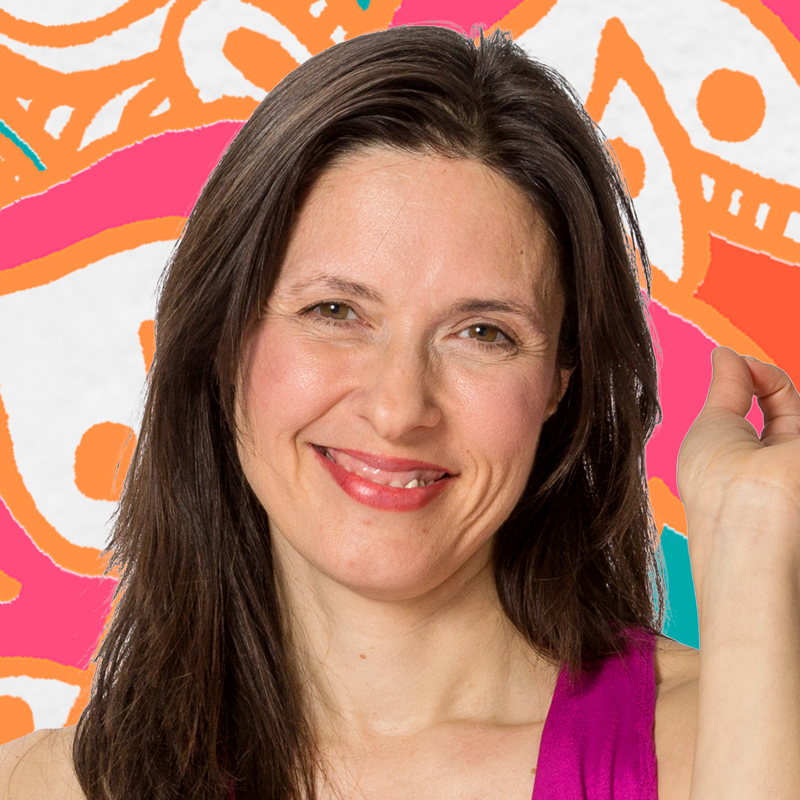 Lisa Ferraro
Lisa Shakti Ferraro, ERYT200 is an ecstatic devotional singer, harmonium playing musician and a mantra-chanting yogini. She loves to connect with the divine and to awaken others to their inner radiance. Lisa's yoga practice was transformed with her first class at Laughing Lotus Yoga Studio. She then completed a 200-hour certification with Jasmine Tarkeshi and Dana Trixie Flynn at Laughing Lotus NY. She has been studying Sanskrit, mantra and nada yoga with her mentor, Russill Paul privately and in his Yogic Mystery School and is thrilled to teach the power of the language of Sanskrit for spiritual practice.
Lisa, who also performs as an actress and singer, holds a BA in Music from Westminster Choir College and chants with her band, Sonic Bliss Kirtan. She recently started Sonic Bliss Yoga School™ online, teaching the power of mantra and movement. Learn more about Lisa at www.sonicblissyoga.com or her courses at sonicblissyoga.teachable.com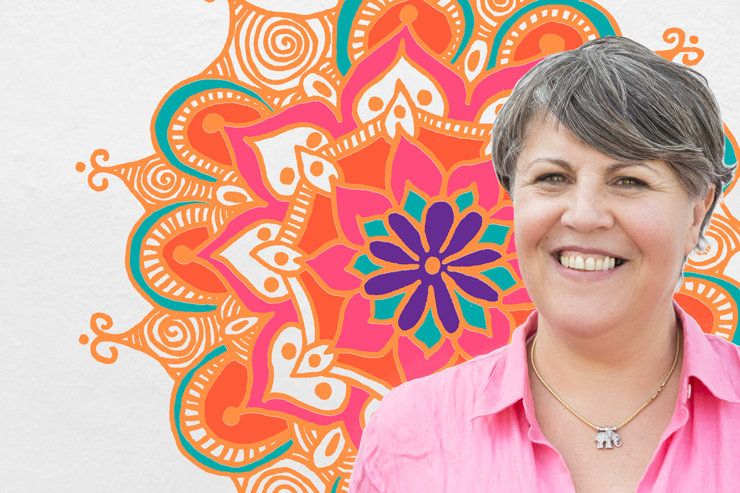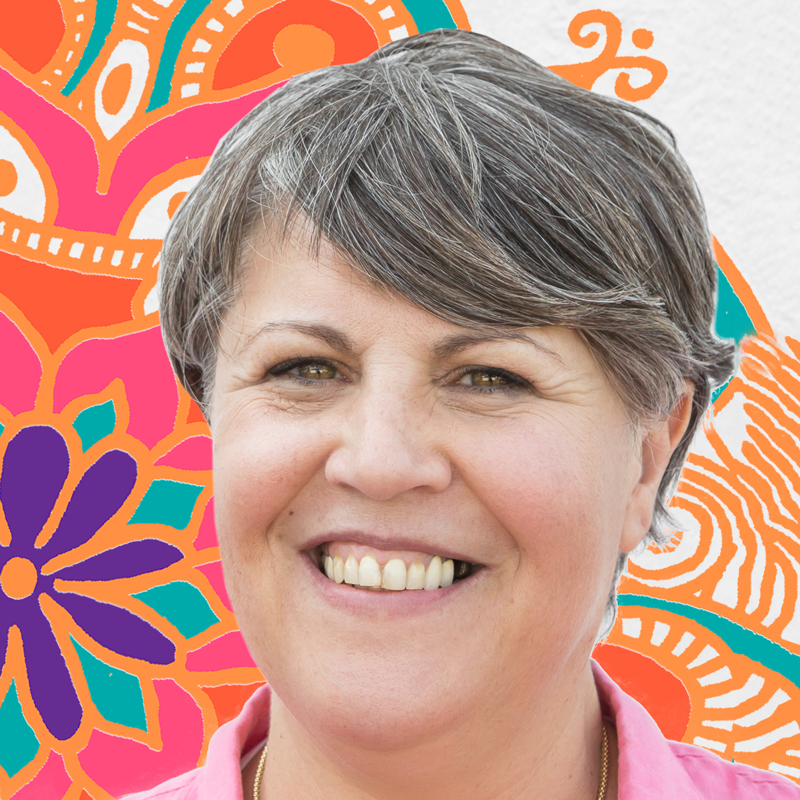 Lily Talis
Lily Talis (RYT 200) completed 200 hour teacher training in 2014 under guidance of Betsy Davis and Lauren Magarelli. During 200 hour training restorative yoga practice made big impression and I completed Level 1 and 2 under Jamie Lynn Skolnick of Laughing Lotus Yoga NY. I believe that practice of yoga brings joy and should be accessible to all who wish to participate. Gentle yoga was logical next step and I took training with Stephanie Haberman in Bhakti Barn yoga. Also, I completed training in Yin Yoga. The correct dose of everything to create joy and satisfaction what I try to bring into each class. I am grateful to Betsy Davis, Stephanie Haberman and Stacy Anuttara Newfeld for all support and trust. I am so grateful for each yogi and yogini who are my best guides in continuing to learn.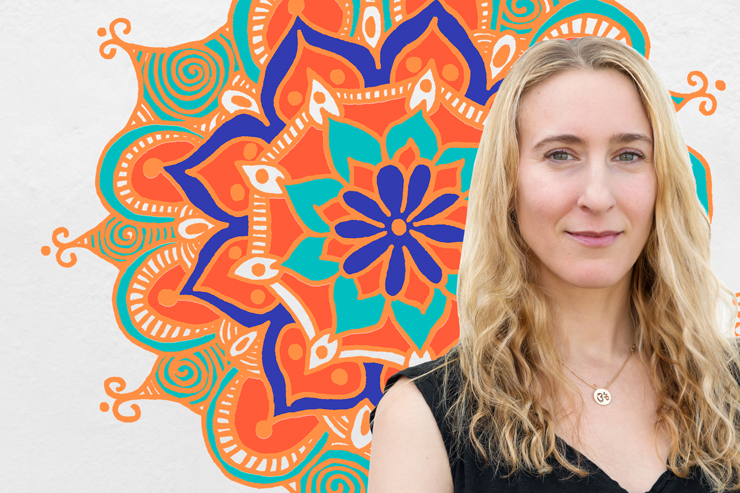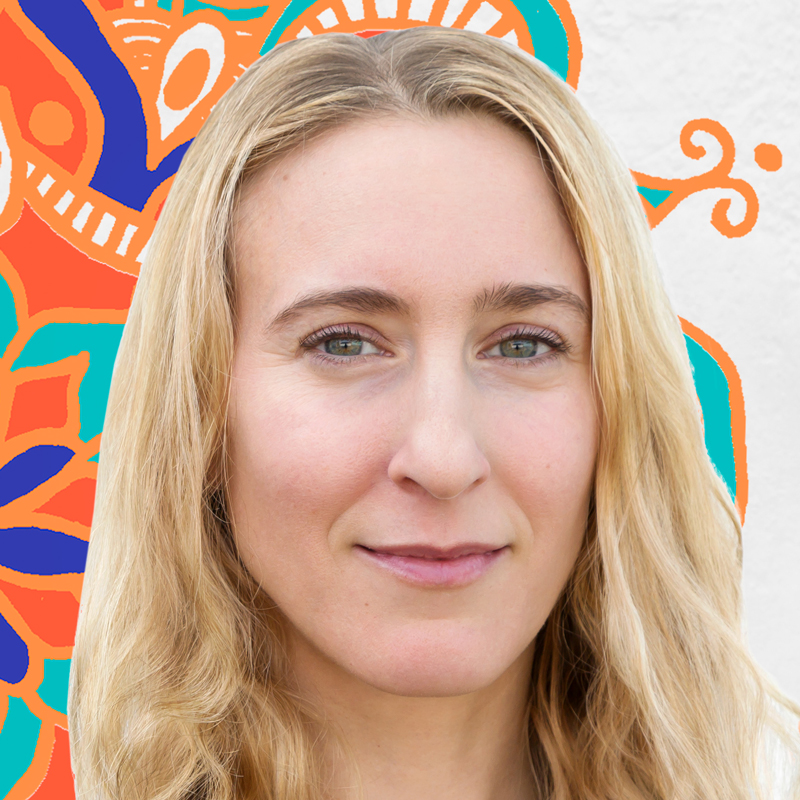 Jen Guarnieri
Jen teaches creative and dynamic group classes that emphasize mindful alignment-based sequencing. She has been teaching yoga in New York City for over 13 years, after having done her training back in 2005 at Laughing Lotus Yoga Center. Since then she has continued to develop her yoga practice and her teaching, having studied with Kula Yoga founder Schuyler Grant for the past 13 years and having completed advanced trainings with world-renown teachers Ana Forrest, founder of Forrest Yoga, and Annie Carpenter, founder of SmartFLOW yoga. Jen has also completed the Physiyoga Global training, a training that applies anatomy, biomechanics, physiology, and kinesiology to yoga asana, thus merging physical therapy principles with yoga for a more integrative practice. She is also certified in Prenatal Yoga, and has worked with many women over the years, both in group and private settings, as they experience the amazing journey of pregnancy.
For more info, please visit www.jengyoga.com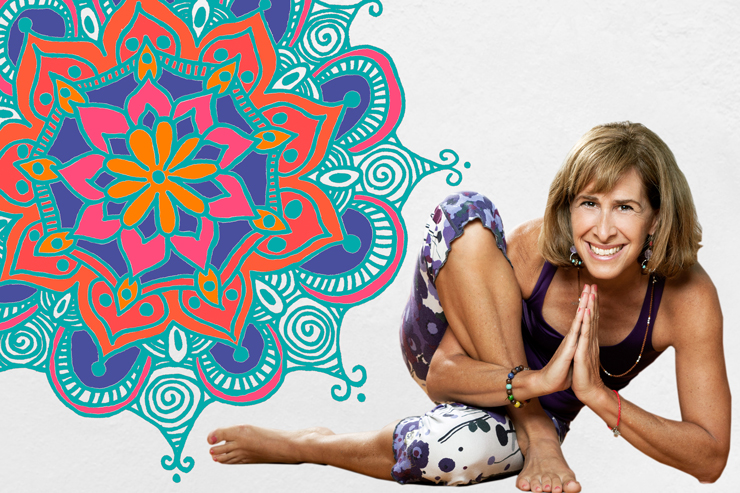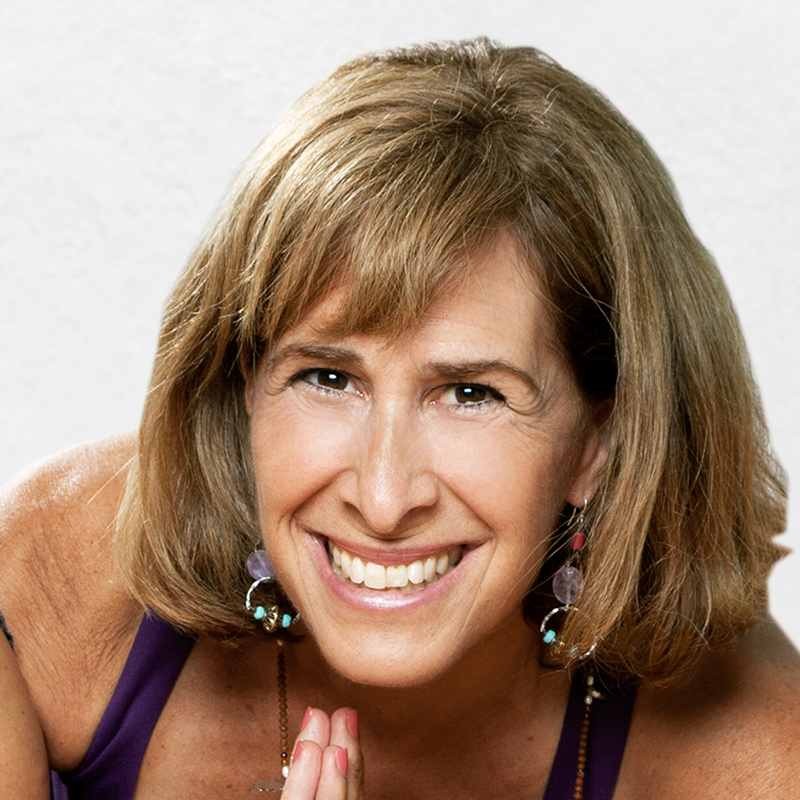 Debby Kaminsky
Debby Kaminsky is a former advertising executive who decided in 2006 she wanted to sell the benefits of transformation. She took her first yoga class in 1997 while her twins were in pre-school. Feeling great, she never turned back, becoming a yoga instructor in 2004 through a 500-hour certification at the Samudra School of Living Yoga with her friend and yoga guide, Shiva Rea.
Her passion is helping to manifest positive change, especially in children. In 2009, she founded Newark Yoga Movement, a 501c3 that has shared important self-regulating life skills through important breathing and yoga with 32,000+ students, 5000+ educators, and the Newark community, including firefighters. She also teaches Veterans yoga through Kula for Karma with the honor of bringing yoga to all armed services personnel in NJ returning from serving through yellow ribbon weekends.
One of Debby's favorite mottos is "you have to do what you don't want to do because it is what you and your body need." That's why you'll always find a creative deep core component in her vinyasa classes and by the time it is over, you'll be smiling.
Debby served until 2014 as Peace Ambassador for the Global Mala NJ. When she isn't on her mat, she keeps her yoga vibe while on the tennis court or hanging out with her husband of 36 years or 26-year-old twin daughters and of course her Australian Labradoodle grand dog, Sutton.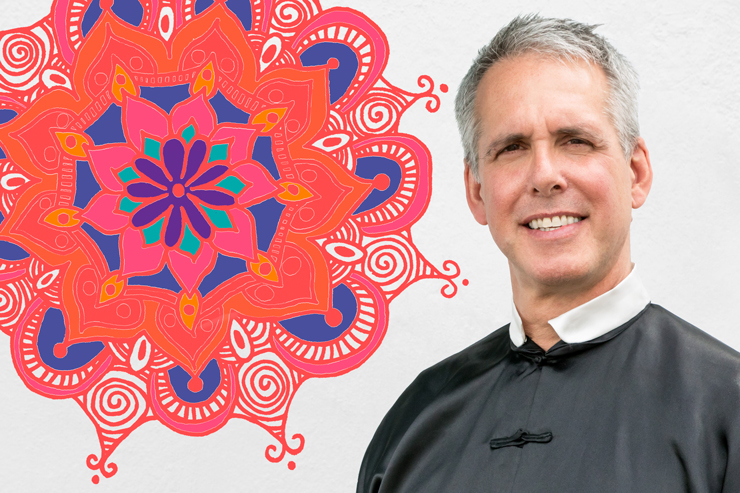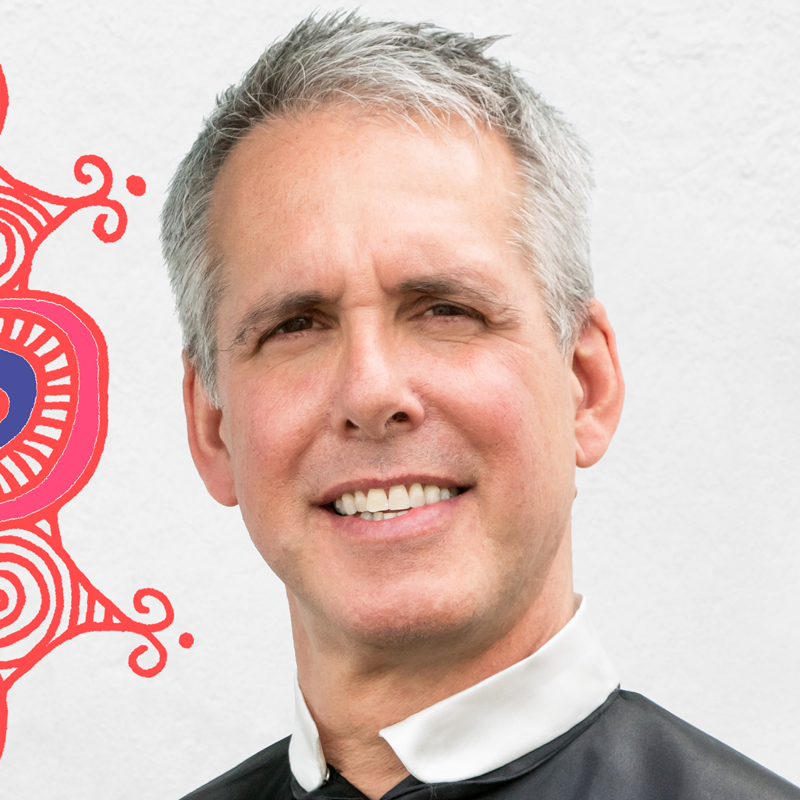 Mace Berrin
Sifu Mace (Mace Berrin) began his Tai Chi journey with martial arts and meditation in his teens and started learning Tai Chi in 1980. He began teaching in 1986 and has taught hundreds of Tai Chi classes, individuals and events across the USA, UK, Israel, and Australia. He is disciplined in both Yang and Chen Tai Chi styles.
Sifu Mace looks to focus on the energy movement, relaxation and softness aspects of Tai Chi, incorporating Taoist meditation, breath-work, push-hands, and Chi Gong within all his classes.
He obtained a certification in Massage Therapy (AU Cert IV) in Australia in 2004 specializing in remedial, Swedish, hot rock and relaxation/restorative modalities.
Mace practices Ashtanga Yoga (Mysore) on a regular basis. He is also disciplined in Tantra and has taught globally at various events, for couples, and for individuals.
Mace has competed in International Dancing, winning first place in the Australian National Championship in Ballroom dance and coming in third place in Latin dance.
Mace has over 25 years' management consulting experience in technology and the financial markets. He also created a successful Australian fashion company.
Facebook and Instagram as @SifuMace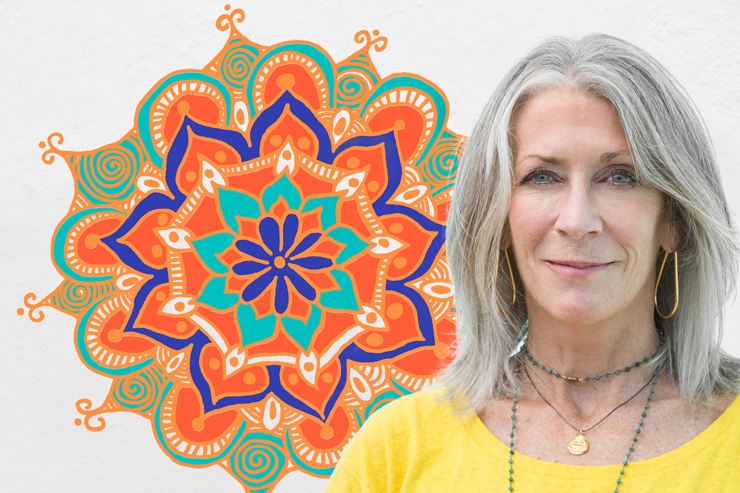 Deb Kephart
Debbie Kephart (E-RYT 200) completed her 200-hour teacher training in 2003 with Wendy Gross at The Yoga & Healing Center. A former athlete, she first fell in love with the physical benefits of yoga and enjoyed the benefits it lent to her enjoying her sports (golf and paddle tennis) and coaching (high school and youth lacrosse). She then discovered the healing practice of restorative yoga and continued her education studying with Judith Lasater in 2011 and then furthered her studies with Jillian Pransky in 2014 (Minimal Prop) and 2017 (Restorative Therapeutics). She hopes to do Jillian's Therapeutic Training this December (2019). Debbie also obtained her 30hr Yin Certification with Sarah Bodner this past fall (2018), after enjoying several yin workshops offered at Bhakti Barn. She teaches Mindful Flow classes as well as Restorative and Yin. Debbie encourages her students to use props to work with THEIR bodies for their best alignment, in their now. She loves the team and community at Bhakti Barn- and all the love & glitter there too. Shanti shanti shanti.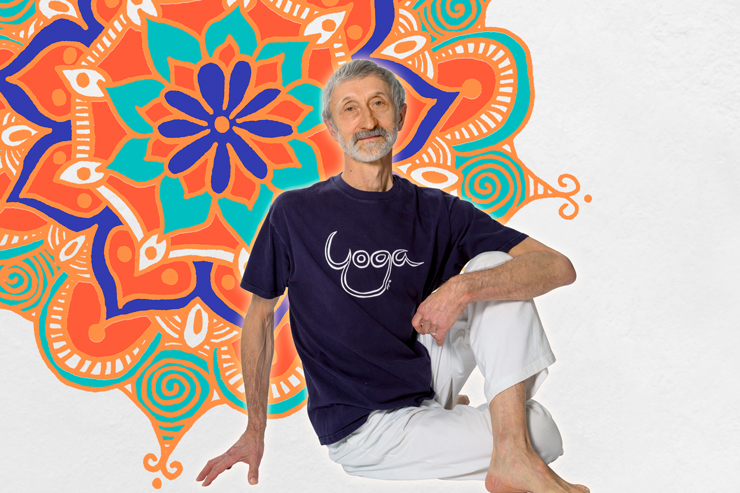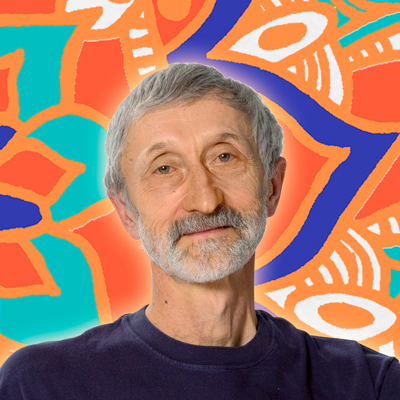 Andre Witek
Andre has been a yoga teacher on various levels at Integral Yoga Institute in Manhattan since 2000. Forever grateful to wonderful teachers who are pioneers in many fields of yoga: Kali Morse and Swami Ramananda for training in the beginning and intermediate asanas and pranayama, Hamsa Spagnola for training in gentle yoga/ chair, Swami Karunananda for meditation training.
In the last few years, Andre found inspiration in the therapeutic aspect of yoga. He completed the first level of Creative Yoga Therapy with Nina Priya David, basic and advanced Yoga Therapy with Cheri Clampett and Arturo Peal.
Restorative yoga classes that Andre teaches are part of yoga therapy. They enhance regular Hatha practice but can also be an excellent introduction to yoga for individuals of all ages who may feel shy to participate in regular yoga classes.
Since 2017 Andre is certified by the International Association of Yoga Therapists (C-IATY) to work a one-on-one basis as the yoga therapist. Hiking, biking, and yoga are the best stress management tools in Andre's toolbox with yoga being available all the time when he breathes and connects with his inner - self.
Vanessa Burkly
Vanessa Burkly holds her BFA in Fashion Design, with a specialization in Sportswear Apparel, from the Fashion Institute of Technology. Practicing yoga for five years led her to receive her 200-hour Registered Yoga Teaching Certificate in Hatha Yoga at the Bhakti Barn School of Yoga in Millburn, New Jersey in March of 2018. She strives to encourage her fellow students to be kind, present, patient and to also challenge themselves. What resonates most for her is that yoga can be integrated into everyday life. She currently works at School of Rock Hoboken as a Studio Coordinator, and she is also a Freelance Artist.
Sherri Williamson
Sherri took her first yoga class 10 years ago and has been on a journey of self-discovery ever since. As a trained classical musician, she feels especially tuned into the ebb and flow of breath and places special emphasis on its connection to alignment during class. Sherri is a Himalayan Singing Bowl practitioner and avid gardener and calls upon both to inform her classes. She is passionate about connecting yoga and sound to produce a moving meditation, so her classes combine asana, mantra, nature imagery, breath work and sound vibration to find balance, focus and stillness. Sherri received her 200 hr RYT certification in March 2019 at Bhakti Barn under the guidance of Betsy Davis and Lauren Magarelli and also completed advanced singing bowl training at the Atma Buti Vibrational Sound School in November 2018.
Jordan Best
Jordan first come to yoga as a means of supporting her long distance running and quickly fell in love with the practice that changed both her body and mind. Through life, career, and relationship changes, yoga offered a source of strength, space, clarity, and much needed peace. With a deep desire to share all that yoga had given her, Jordan completed her 200-hour YTT with teachers Betsy Davis, Vanessa Nassif, and Lauren Magarelli at Bhakti Barn Yoga in 2019. Much like Jordan, students should expect her classes to be upbeat and dynamic - incorporating creative sequencing and drills to leave them feeling balanced, alert, and strong. When not teaching Jordan runs a boutique graphic design business specializing in data visualization for healthcare and academia. A Brooklyn-expat, Jordan now lives in Caldwell with her husband and two children. Jordan bows in gratitude to each of her teachers, but especially Theo, who teaches her that life is full of wonder and invention; and Poppy, whose love of movement is a continuous fountain of inspiration.
Vianora Vinca
Vianora fell in love with yoga 15 years ago in a tiny studio of the industrial area of Queens. She is immensely grateful to her first teacher, Danielle Lee, whose teachings healed, uplifted, and put her on the path of yoga. She remembers Danielle connecting effortlessly with people in the room through her positive spirit, carefully chosen poetry and inspiring dharma talks. It is an approach Vianora aims to carry on in her classes today.
Vianora completed her 200 hour Vinyasa Teacher Training with Laughing Lotus in NYC and her 50 hour Ayurveda training with Bhakti Barn in NJ. She feels deep gratitude for having been guided and inspired by teachers Dana Trixie Flynn, Joanne Silver and Niika Quistgard. She is also a two-time NY Emmy nominated producer who's passionately worked on numerous stories about the environment, health, spirituality and personal life journeys. Strongly focusing on breath and inward awareness, Vianora's yoga classes flow light-heartedly through an asana practice that always encourages listening to your body. Classically trained in playing the piano and with a general passion for music and the therapy of sound, Vianora carefully curates each class' playlist to be in synch with the day's flow and our shared spirit of wellbeing.
Website: yogasips.com
Nicole De Sando
I work the front desk in the Millburn location, Monday through Friday in the mornings, but I like to think of myself as more of a caretaker here. Bhakti Barn is such a beautiful place, not only visually with all of the hand painting, goldleaf, and loving details, but in the sense of the energy and community this sacred and special place has. I have been practicing here for 6 years and what a powerful journey it has been, I am forever grateful to Betsy and all of the wonderful instructors here for this life-changing practice.
Other than yoga my interests include acrylic painting (painting wildlife, buddhist inspired art, and freehand mandalas. I am currently working on expanding my art by taking on larger pieces, murals, and experimenting with different mediums,) and spending time outside connecting with nature. I am a huge lover of all animals and am devoted to a vegan lifestyle, I'm a big believer in doing what makes you smile and following your heart. I hope you love it here as much as I do! See you soon~
Naomi Panzer
Naomi completed her 200 hour teacher training at Bhakti Barn Yoga with Betsy Davis and Lauren Magarelli, and children's teacher training at Karma Kids Yoga with Shari Vilchez-Blatt.
Her lifelong passion for working with children led to a career in kids' marketing and advertising and an MFA in Creative Writing for Children, yet she knew she had a higher and more meaningful purpose in connecting with and inspiring kids. Always an active, competitive athlete, Naomi came to the mat for the physical practice when her own kids were very young, with no idea how the emotional and spiritual aspects of yoga would transform and ignite her life. She decided to combine her love of yoga with her dedication to kids' wellness, and became a children's yoga instructor, introducing kids and teens to the lifelong emotional and physical benefits of the practice.
Naomi brings a playful, accessible and "unplugged" approach to her classes, showing her students how yoga is a non-competitive, non-judgmental practice for everybody and every BODY that goes far beyond the asana. Particularly in these times of constant technology, screen addiction and increasing rates of anxiety, Naomi is committed to demystifying the myths of yoga, which so often show up as sleek, curated images on Instagram.
When not teaching yoga, Naomi runs The Write Fit, a nonprofit female empowerment program she created in 2011, which combines yoga and other types of movement with journal writing to inspire positive self-talk, body awareness, compassion, expression and confidence.
Naomi is a former Girls on the Run coach and has been trained in the Girl Meets World curriculum with Rachel Simmons and Simone Marean of Girls Leadership. Naomi is also a Kind Ambassador for the Kind Campaign, bringing interactive assembly workshops to schools, and an advocate for health and wellness in her community.
Jill Vaccaro
Jill has been practicing yoga for over 10 years. Always a physically active person, Jill turned to yoga when she was looking for something more than the typical gym routine. What she found was a form of exercise that left her feeling physically and spiritually lifted. Practicing yoga has become her most reliable stress reliever as she muddles through the "sandwich" years.
In 2016, Jill completed her 200 hour YTT at Bhakti Barn, looking to share the benefits of yoga with others. Since then she has been teaching Basics, alignment based vinyasa yoga, incorporating pranayama and yin yoga into her classes. Guiding her students through a purposeful practice, developing awareness and individual practice.
When not practicing yoga, Jill is outdoors, gardening, hiking or cycling. Bathing in nature is her alternate method of stress relief and meditation.
Maryellen Just
Maryellen's relationship with yoga began in her mid-20's, initially inspired by her own personal journey as a physical therapy patient with chronic back issues. After several years of steady practice and pain relief, she was motivated to become certified through Bhakti Barn Yoga, becoming a RYT-200 in March 2016. Her background and experience advocating as a mental health practitioner, combined with her passion for sharing the benefits of integrating asanas and pranayama to help calm body and mind has led her to teaching Gentle Yoga at our Glen Ridge studio three times a week. Maryellen is eternally grateful to Betsy Davis for inspiring her continued search for Svadhyaya, encouraging her to participate in Bhakti Barn's pilot 300-hour RYT and receiving her certification in June 0f 2018. When not on her yoga mat, Maryellen can be found singing rock n' roll with her husband in a local cover band, designing and making jewelry, and helping her teenage daughter develop her own creative passions as a performing artist.
Diana Schlobohm
Diana Schlobohm completed her 200-hour Teacher Training at Bhakti Barn Yoga, under the guidance of Betsy Davis, Lauren Magarelli, and her mentor Tamara Tsoutsouris. Diana first came to yoga while recovering from breast cancer seeking healing movement and breath work. While on this healing journey Diana discovered her love for Restorative Yoga and its many healing benefits. She decided to take additional training in Restorative Yoga at The Laughing Lotus with Jamie Skolnick and more recently studied with Jillian Pransky. This peaceful loving practice of Restorative Yoga is something she cannot wait to share with everyone. Sending healing loving vibes to everyone always.
Kerry Rasp
Kerry Rasp is a meditation teacher, MBSR facilitator and life coach. He completed his training in Mindfulness Based Stress Reduction (MBSR) with Jon Kabat-Zinn at the Umass Medical Center in 2000 and at Coach U in 2001. Kerry has been practicing meditation, primarily in the Theravada tradition for over 20 years and his teachers include Joseph Goldstein, Christopher Titmuss, Jack Kornfield, Stephen Batchelor, Bhikkhu Bodhi and Thanissaro Bhikkhu.
He regularly leads meditation groups throughout the NY/NJ metro area, and workshops to a variety of companies and organizations. He also enjoys traveling around the country sharing the experience of mindfulness wherever he goes. He is on staff at Summit Psychological Services, a psychotherapy practice in New Jersey, teaches meditation at Montclair State University and is a co-founder of the Montclair Center of Spiritual Practice.
Those who most benefit from his training include young adults, parents, caregivers, entrepreneurs, are in transition, stressed out, in chronic pain or anyone seeking to live a clear minded, simple and fulfilling life.
Jessica O'Neill
Jessica's enthusiasm for teaching mindfulness began with the benefits she encountered through her own contemplative practice. She has experienced firsthand how transformative the practice of mindfulness can be on one's emotional and physical wellbeing. It's this inspiration that led Jessica to complete her formal training in the Mindfulness-Based Stress Reduction program (MBSR) at the University of Massachusetts Medical School's Center for Mindfulness.
Jessica is on staff at Summit Psychological Services, where she teaches MBSR and mindfulness programs to individuals, small groups and couples. In her community, Jessica works with adults and youth, leading weekly mindfulness groups and teaching the Mindful School curriculum to youth K-12.
She continues her professional training through mentorship with longtime teacher, Kerry Rasp, as well as study, workshops and retreats with esteemed instructors such as Bhikkhu Bodhi, Andrew Olendzki, Oren Sofer and Akincano. Though if you ask Jessica, her greatest teachers are her 9-year old twins, Will & Juliet. And most recently, a little rescue dog named Tallulah.
Kayla Dove
Kayla received her 200 hour Yoga Teacher Training at Bhakti Barn School of Yoga under the guidance of Betsy Davis and Lauren Magarelli, and her mentor Lisa Ferraro. Dedicated to always learning she continued her teacher training, receiving a certificate in Restorative Yoga with Jamie Lyn Scholnick and Jillian Pransky, studying Gentle and Accessible Yoga with Stefanie Haberman, and is working towards her 300 hour Yoga Teacher Training here at Bhakti Barn. She has completed advanced studies in Sequencing, Embodied Anatomy, The Art of Assists and Adaptive Yoga.
In her classes, Kayla strives to create an environment that is fun, inclusive, safe, and welcoming so that each person can continue on their yoga journey, get to know themselves on and off the mat, and experience the bliss and benefits of yoga. In a past life, Kayla earned a masters degree in Dance Education from Teachers College Columbia and taught dance for many years on the college level.
She is honored to be sharing this amazing healing practice and is forever grateful to the loving support of her teachers and mentors. When she is not teaching, you will also see Kayla around the studio in her role as Office Manager.
Samantha Lincoln
Samantha began practicing yoga in 2012, at first to relieve stress from jumping into the corporate world after college. It didn't take long to realize what a positive impact the practice was having on all aspects of her life! In early 2016, Sam completed her 200-hour YTT with teachers Betsy Davis and Lauren Magarelli at Bhakti Barn Yoga in Millburn, NJ, and has been teaching ever since. She then completed the Level 1 course in Pranic Healing with Master Glenn Mendoza in July 2017. In June 2018, Samantha finished her 500-hour YTT at Jaipure Yoga in Montclair, NJ with teachers Loryn Riggiola and Marcie Wallace. With the recent discovery that she has a form of joint hypermobility syndrome, Samantha's practice and teaching strives to come from a place of stability and precision, without sacrificing the imagination, fun, and self-exploration of a vinyasa practice. You can expect a challenging, yet light-hearted, creative, and well-rounded class that engages both mind and body.
Kaity Bandura
Kaity, RYT-200, completed her training with Betsy Davis and Lauren Magarelli and received her certification from Bhakti Barn Yoga. She first stumbled into the world of yoga in 2007 as a high schooler in desperate need of some big picture perspective and a good stretch. The physical practice quickly became a passion for her. Time and again yoga has served as a way for Kaity to come back to center and through her training and teaching she has found a true love for sharing yoga with others.
When taking Kaity's Vinyasa class, expect a well-rounded hour full of proper alignment, a focus on centering breath, and strengthening vinyasa.
"Kaity Bandura @kaitybyogi"
Angela Sarracino
From a young age, Angela found movement and music to be way of self-expression. She danced ballet, tap, jazz and hip hop for 15 years. She also taught dance for 5 years and played piano for 7 years. When she experienced her first yoga class with both mantra and asana, the experience and blissful feeling afterwards had her hooked. Angela settled into her first yoga pose in 2013. Since then, a combination of physical yoga and meditation has played an instrumental role in her daily life. It teaches her balance and patience, while aiding in her constant determination to stay centered and focused, on and off the mat.
In 2012, she opened Salon Alchemy in Verona, New Jersey, and continues to be the proud owner and driving creative force of the successful business. Angela chose to expand her service skills to another level by completing her Integrated Energy Therapy and Reiki 2 training in 2016 and 200 hour yoga teacher training at Bhakti Barn Yoga in 2017. As a teacher, she is passionate in creating a deeper awareness of breath and space with those who take her energetic yet calm classes. Her intention is to provide guidance in the evolution of who you are into who you want to become. Angela's dedication to her own practice supports her desire to assist others on their journey to finding their radiant inner light.
Nancy Witters
Nancy is a certified Iyengar teacher at the Intermediate Junior I level, and she also holds a certificate from the International Association of Yoga Therapists. She has traveled to Pune, India 3 times to study with the Iyengar family at RIMYI. Nancy's curiosity about Iyengar Yoga fuels her teaching, which is clear, creative, and compassionate. Her teaching style motivates her students to find the joy and strength of their own practice. For over a decade Nancy has been teaching students of all ages and levels of experience in both group and private classes. Nancy's primary teacher is Joan White. She has also studied annually with Sri H.S. Arun since 2008, including a recent trip to Bangalore, India. She is continually grateful for the loving support and encouragement of her teachers, friends, and family, especially her husband Neal and their 2 sons.
Michelle Weintraub
"Yoga is Life, Life is Yoga". This phrase is the foundation to Michelle's philosophy of yoga. All of Michelle's classes are rooted in the style of Anusara with a strong Ayurvedic foundation. She has been practicing yoga for over 20 years. Whether you have an advanced practice or are an absolute beginner, Michelle has a way of teaching to a variety of levels within a single class. In addition to the years of training with both local & global teachers, Michelle is certified by the Love Your Brain Foundation to teach yoga to people living with TBI (traumatic brain injury) as well as concussion.
When Michelle isn't teaching yoga, she can be found whipping up some of her excellent products including handmade soaps, candles & oils for her company, forevergreen®, that she has been operating since 1997. Michelle has 2 children, Drew & Jack, who she devotes her life to and lives in Westfield, NJ.
Jenny Hoffman
Jenny teaches an alignment based flow class that keeps the student connected with their breath to help facilitate strengthening and lengthening of various muscle groups and to most importantly, calm the mind. Her classes offer modifications for students who are working with injuries. Jenny believes yoga is therapeutic practice that is accessible to everyone regardless of age, strength or flexibility. She received her 200 hour teacher training at Bhakti Barn Yoga in 2014. She received a 50 hour advanced training with Rodney and Colleen Yee at Yoga Shanti in 2017. Jenny participates in annual workshops with Jason Crandall who she considers one of her main teachers to date and most recently completed a 30 hour teacher training on injury prevention in yoga practice in August of 2018. She just began the 300 hour Advanced Teacher Training with her beloved teachers at Bhakti Barn.
"Let your practice be a moving meditation on the mat that creates joy and balance both physically and mentally off the mat"
You can learn more about Jenny at www.jennyhoffmanyoga.com
Stacy Anuttara Newfeld
My classes are an offering of the heart. A place where weaving breath into alignment conscious sequences allow room for you to find your authentic heart so the mind can land into a state of balance & grace. I enhance the practice with the aroma of dōTERRA essential oils & lead Essential Sonic Surrenders incorporating crystal singing bowls, gong & essential oils.
Nearly 30 years ago, I began this yoga journey a student of Siddha Yoga Meditation & Gurumayi Chidvilasananda. In 1991 I completed my first of many yoga trainings in the Iyengar tradition & led classes in both Manhattan & South Fallsburg ashrams. Thus began my full time teaching career. In 2004 I received certifications from Next Generation Yoga & graduated in Asana & Pranayama from The Integral Yoga Institute. I'm incredibly grateful for my root teachers whom continue to influence my practice and teaching, fire keeper & yogini activist Shiva Rea & the elegant & artful Elena Brower. In March of 2014 I completed Elena's Art of Attention Training. Certified in Usui Reiki II. 100 hrs Ayurveda studies with Shambhavi Chopra & Dr. David Frawley. Also I'm a Platinum traveling educator with dōTERRA.
http://www.theartofpartnering.com
mydoterra.com/stacynewfeld
Liz Pagan
Liz Pagan's style of teaching reflects her belief that our intelligence is not limited to our minds but extends into the very cells of our bodies -- and that body awareness is an integral component of self-realization. In the discipline of hatha yoga we go more and more deeply into ourselves, layer by layer.
In fact, Liz has been known to say, "yoga is like an onion." Yoga not only has many layers like an onion, but sometimes it's sweet, and sometimes it brings tears. So she approaches her practice, and her teaching, with kindness and humor.
Liz began studying yoga in1990. She credits her commitment to yoga and affinity for the method of Mr. Iyengar to Susan Wilson, with whom she studied for more than a decade. She took a brief detour and earned a 200-hour certification in the Anusara tradition. She then returned to the Iyengar fold and completed a 500-plus-hour Teacher Workshop program at Studio Yoga Madison, and received her Introductory II Iyengar Yoga certification. She has participated in many intensives with senior teachers including Kofi Busia, Gabriella Giubilaro, Joan White, Sri Arun and Roger Cole.
Cydney Williams
Cydney's passion for yoga began in her early teenage life and she has not stopped practicing since. In 2015, Cydney completed her 200 hours of Hatha yoga teacher training at the University of Vermont under the instruction of John McConnell. The eight month integrated program touched on all disciplines of yoga. In 2015, Cydney became a Lolë Brand Ambassador & teacher. From 2015-2016, Cydney founded the University of Vermont Hillel Wellness program. In September of 2016, she taught a daily Hatha yoga class on a vegan farm in Pommritz, Germany and the following month in October of 2016, she was a Children's Yoga teacher in Amorgos, Greece. Cydney has been a teacher at Bhakti Barn since she moved back to New Jersey in January of 2017. Her classes focus on the spiritual component of meeting the mind and heart with the breath. With a focus on self-expression and following your inner teacher her classes are casual and playful. Her expression is fueled from her career as a full-time painter. She has a love for all areas of wellness and takes a special interest in Thai massage, Acro yoga, and Slackline yoga, in addition to specializing in private yoga classes.
Follow her journey on IG @cydney_williams
Or visit her website www.cydneyawilliams.com
Lynneve Berkowitz
A former dancer, fitness educator and personal trainer, Lynneve began practicing yoga to explore its extensive movement vocabulary. What she found is the transformative power of yoga makes her feel calm and connected, both on and off the mat. Her classes bring a playful, personalized approach to teaching. Emphasizing alignment, breath, and mindset to promote longevity through well-being. Lynneve believes yoga can be beneficial and accessible for everyone. She continues practicing a variety of yoga styles, blending aspects into her teaching.
Lynneve holds a BA in Dance from Point Park University. She has performed with Bill T. Jones & Arnie Zane Dance Company, The Extension, Pittsburgh Opera and The American Dance Ensemble. She is a RYT-200 and has certification in Yin Yoga & Myofascial Release. Lynneve would like to send a special thank you to Betsy Davis and Nancy Witters for their continued guidance and support.
Anne Sussman
Anne is the founder of Mindfulness Meeting Place and the author of "The Bliss Buddy Project-How Sharing Gratitude Increases Joy". Anne received her certification as a McLean Meditation Institute Meditation & Mindfulness instructor as well as a second certification as an MMI Mindfulness@Work trainer.
Anne began meditating in 2019 at a weekly class where she was hoping to find relief from pervasive anxiety. Not only did meditation help her to overcome systemic anxiety in a way therapy could not, meditation also brought her great joy and purpose.
Anne has a Bachelor's degree in psychology. She has taught conflict resolution skills to teachers, parents, and students, as well as parenting classes to young moms at an early childhood center. Her training in mindfulness meditation techniques is a perfect compliment to her strength as a born educator.
Anne's goal is to help her students live better, happier, calmer, more benevolent lives. She offers one-on-one coaching in person or virtually, small groups, drop-in classes at local meditation studios. She specializes in bringing meditation and mindfulness as a MMI Mindfulness@Work trainer into organizations. Anne has lead corporate training for Wells Fargo Private Bank division of NJ, Women of Leadership in Nestle Corporation USA, Bio-Matrix and others. She is the resident instructor for Campowerment, a company that offers corporate overnight retreats and 1-day offsite as well as Women's retreats.
Anne is also passionate about helping to heal the world of food insecurity. To that end, a portion of all she earns is donated to the Interfaith Food Pantry of the Oranges.
https://www.mindfulnessmeetingplace.com/
https://www.facebook.com/mindfulnessmeetingplace/
Jean Vitrano
Jean Vitrano has extensive experience working with the body and mind through years of training in contemporary dance, therapeutic massage, movement awareness, and meditation. She has practiced mindfulness meditation for over 20 years and has enjoyed sharing the practice by leading weekly mindfulness groups and workshops. Her primary teaching influences have been Buddhist Zen Master Thich Nhat Hanh, and Insight Meditation Teachers Tara Brach and Sharon Salzberg. ​She holds a BA from NYU, has been a Licensed Massage Therapist since 2002, and graduated from the Feldenkrais Method Training Program in 2011.
Caroline Chubb Calderon
By day, Caroline is a Futurist and a Humanist — helping leaders of Fortune 100 companies prepare to lead for the future of work, life and society in the age of machines.
By night, Caroline is a meditation teacher. A meditation practitioner since 1995, she brings secular teachings informed by modern-day science and inspired by wisdom traditions. She has received the Five Mindfulness Trainings from Zen Master Thich Nhat Hanh, is a certified teacher with Search Inside Yourself (SIY) — Google-born mindfulness-based emotional intelligence program founded on neuroscience, and is in the process of completing her 2-year Mindfulness Meditation Teacher Certification Program with Tara Brach, Jack Kornfield, and the Greater Good Science Center at the University of California Berkley. Caroline is also a Certified Dare To Lead teacher with Brené Brown. She has trained in the Zen, insight meditation, and Tibetan Buddhist traditions and has attended extensive Vipassana and Zen meditation retreats. In her meditation sessions, she explores topics of courage, vulnerability, wise seeing, wise response, mindfulness, compassion, loving kindness, resilience, equanimity, presence, transforming difficult emotions, forgiveness, joy, limiting beliefs, attachment, nature of the mind, and self-compassion to grow and deepen our collective human development in service of a more joyful life, more meaningful relationships, enhanced personal leadership, and profound societal change.
Jessica Jenns
Jessica Jenns a full-time international meditation teacher, sound therapist and kinesiologist, leading group and individual sessions for over twelve years. With a sense of humor, she teaches basic awareness meditation in an inspiring, practical and personally relevant way. This work is deeply rooted in her long-standing personal practice with her spiritual Teacher, Purna Steinitz. Always woven into her classes are the sacred sounds of hand-made metal singing bowls, over 200 years old. Jessica's experience runs a wide range from yoga studios, boardrooms, living rooms and prisons, working with a diverse group of people. To enhance her personal meditation practice, Jessica has been practicing Iyengar yoga for 7 years,
http://www.downtoearthmeditation.com/
Galina Ioffe
Galina Ioffe was born in Minsk, Belarus. She holds Bachelor and Master degrees in social studies and psychology from Belarusian State Pedagogical University and Bachelor degree in finance from Baruch College in New York City.
Galina started practicing yoga in 2003. At the time she was dealing with some health issues and a lot of stress. Yoga practice brought clarity and mindfulness into her life, taught her to take care of physical, mental and emotional health, and helped her to connect to inner self and find strong inner core. After 13 years of incorporating yoga into her life she decided to undergo yoga teacher training to deepen the practice. In March 2016 Galina obtained a Registered Yoga Teacher (RYT 200h) certificate from Bhakti Barn yoga studio in Millburn under the guidance of Betsy Davis and Lauren Magarelli. Since November 2017 she has been working on her advanced RYT 500h. In July 2017 Galina received a certificate in Kurma Restorative yoga from Dhyana Yoga Arts studio in Chester NJ. She mostly specializes in vinyasa yoga, gentle yoga, restorative yoga and alignment based flow yoga.
"I like the idea of yoga for everyone, all people can find something magical in yoga that they can benefit from: whether it is meditation, breathing, physical postures or Savasana." Galina arranges classes in a playful manner trying to add some humor and some joy to the practice. She is always eager to learn or absorb something new. Yoga keeps life intriguing, challenging, interesting, inspiring and unpredictable! " I will carry on to explore the path of yoga by continuing to train, connecting with other people, learning new meditation skills, being flexible and strong on and especially off the floor. Most importantly, I will keep sharing my knowledge, my skills, and my energy with other people!"